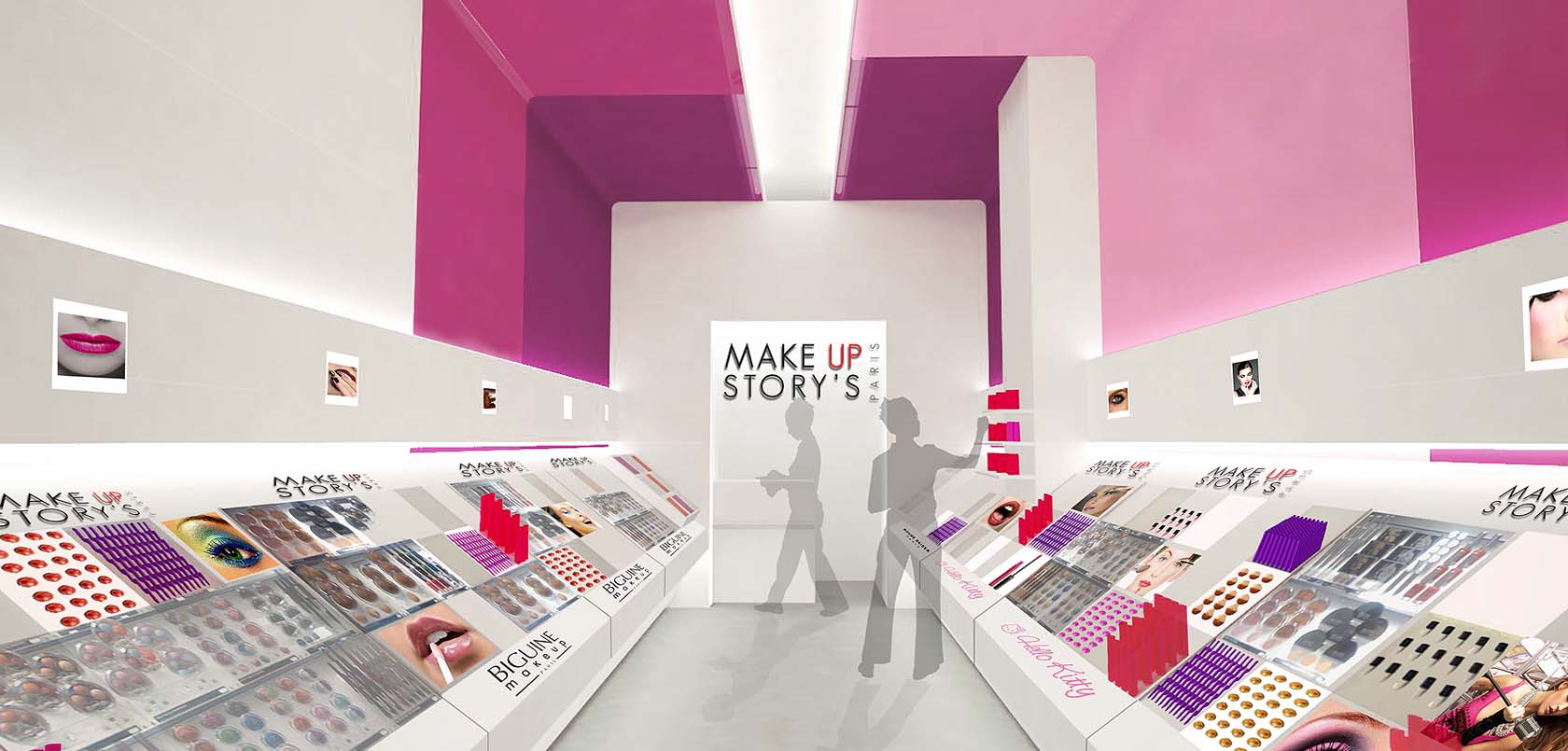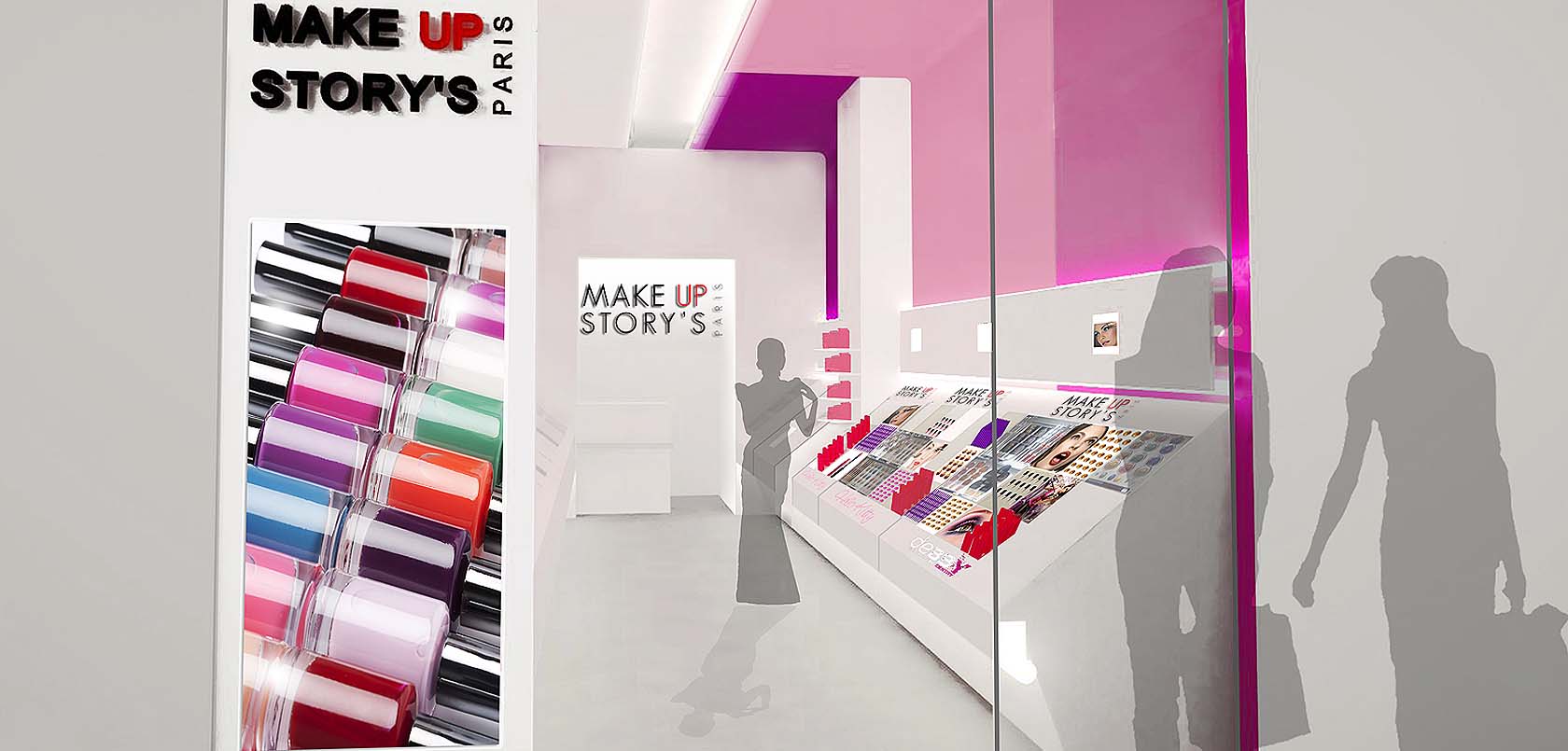 Cosmetic shop "Make Up Story's" in Lyon
commerce, tous
4.152.000 Euro
2010-2012
mission complète

Client:
GADE EDEN, Richard Guedj
Architect:
SAM | MAU | architecture
Scope of services:
Permit set, elaboration of promotion images for marketing materials
Surface area:
40m²
Handover:
2011
Programme
The « Make Up Story's » store at the Commercial Centre « La Part Dieu » in Lyon is the first store implemented in France.
The scope of services included the design and permit set elaboration, but above all, the elaboration of the visual concept of this new brand.
Creation of 3d images from different angles to visualize the store.
Based on this, elaboration of a colour-study to define the graphical identity of the brand.
Afterwards, this prototype was used for promotion activities in divers Shopping Centres all over France.