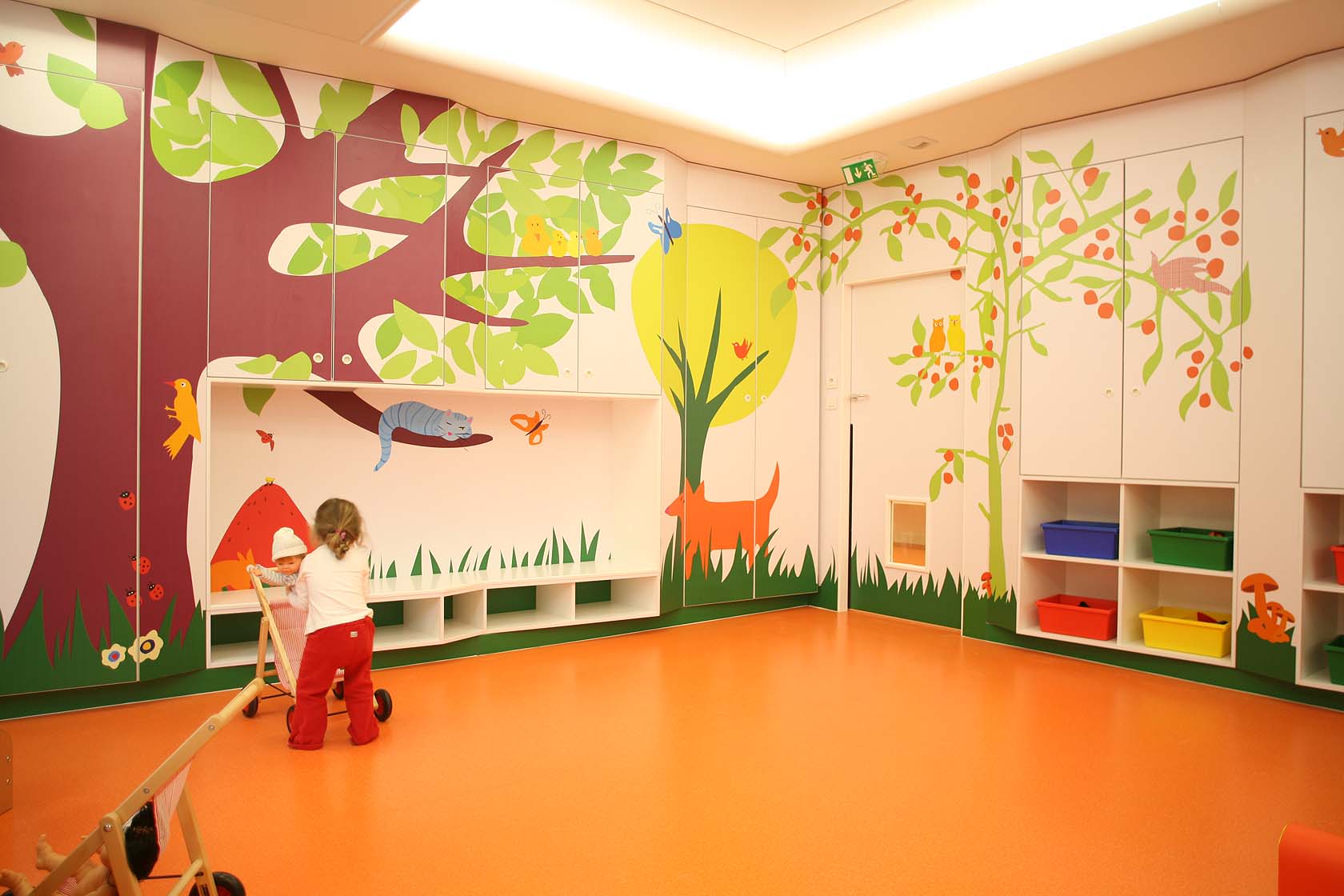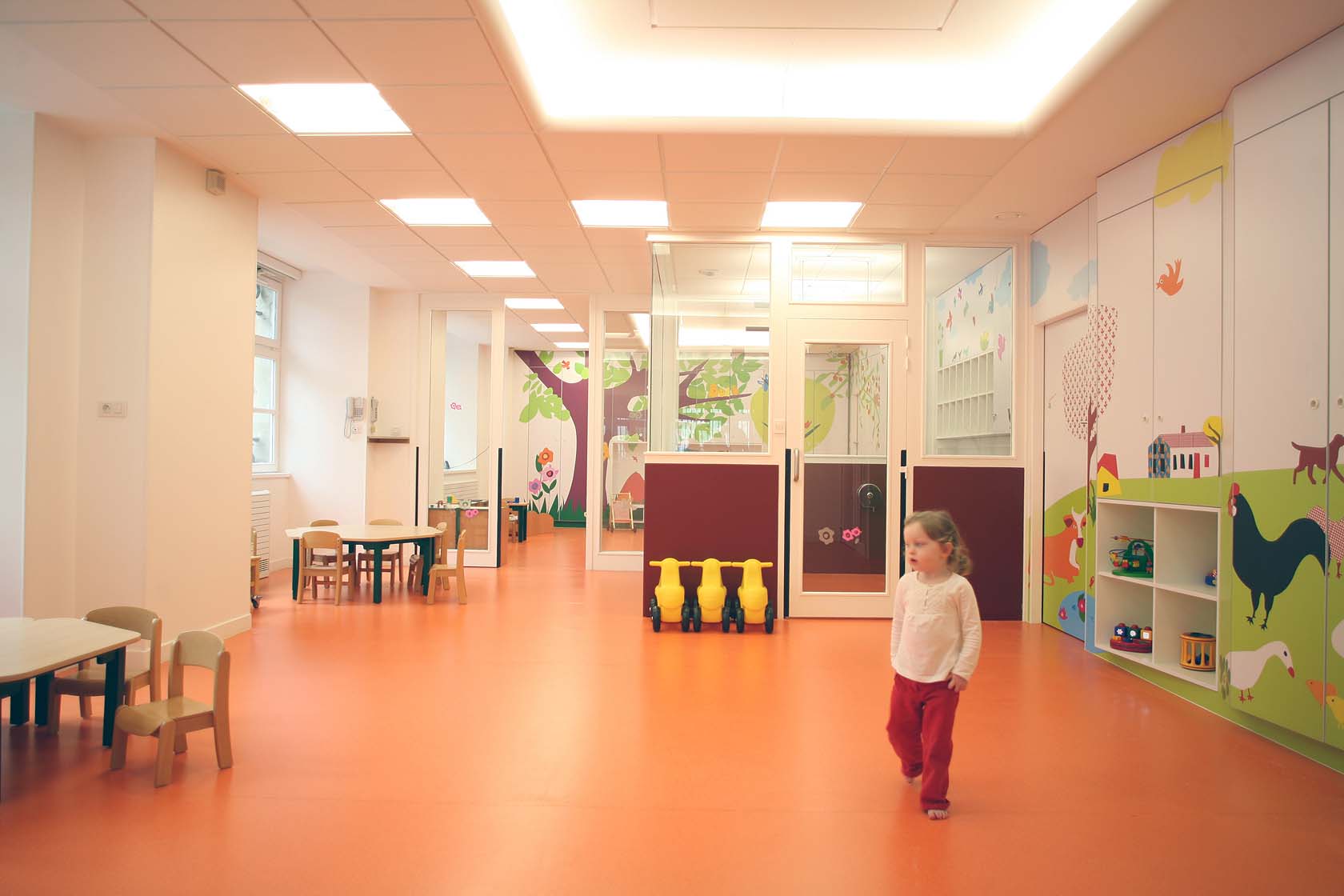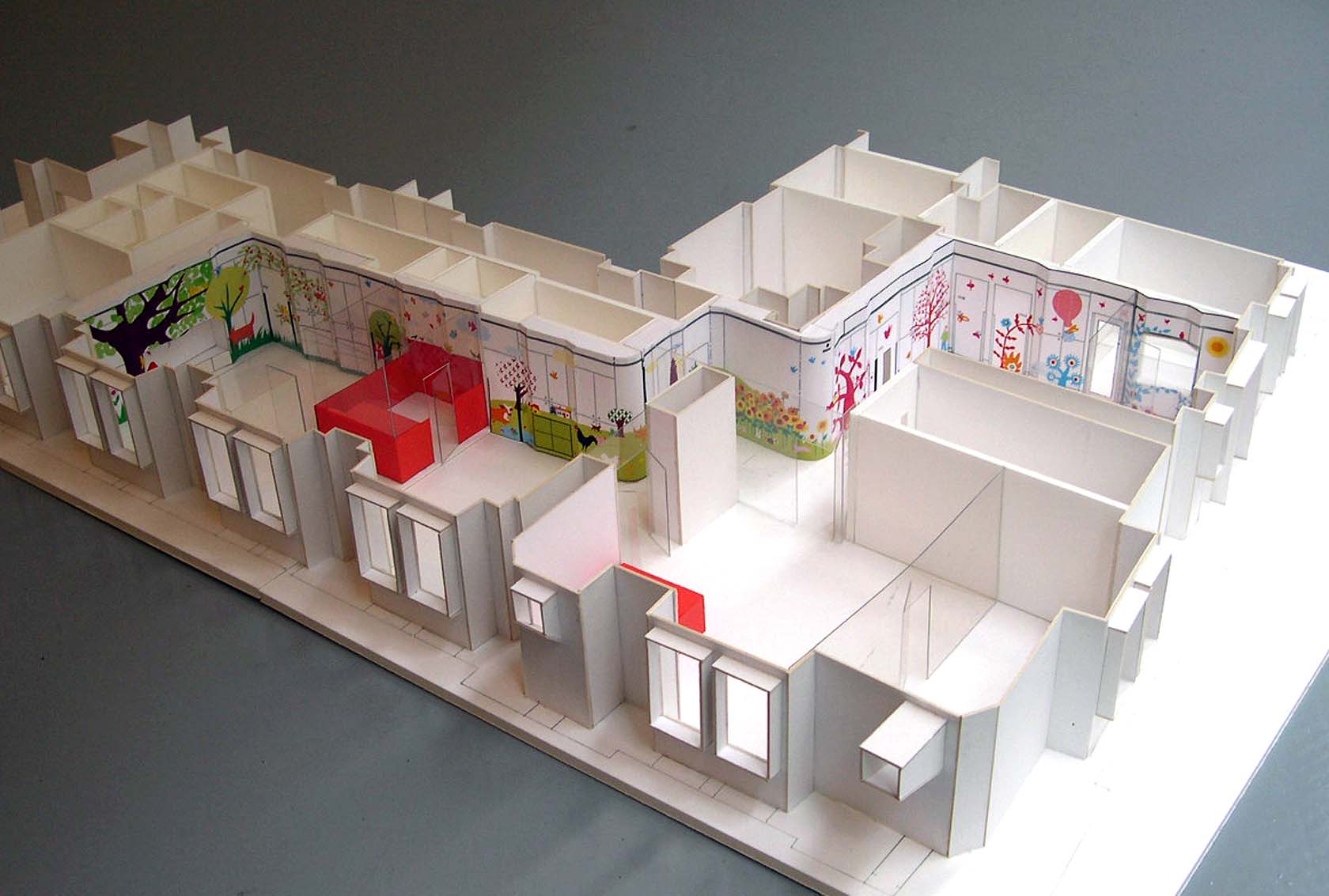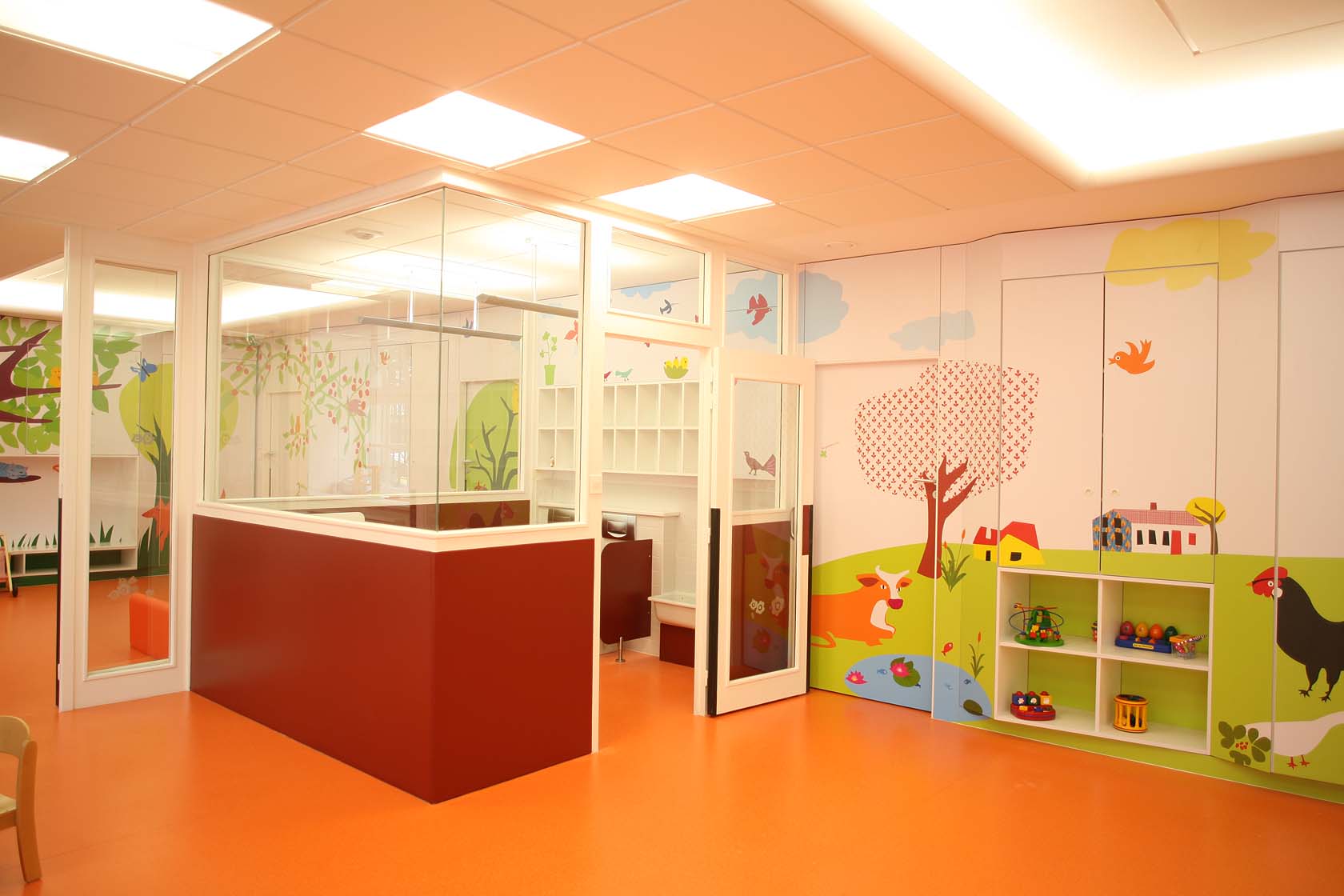 Construction of a daycare centre in Paris
équipement, tous
4.152.000 Euro
2010-2012
mission complète

Client:
City of Paris
Architect:
Bettina MAU and Christian HORN
Scope of services:
Full scope of services
Surface area:
408m²
Handover:
2007
Program
This daycare centre for thirty children under three years old is housed in the town hall building of the 10th arrondissement in Paris. Previously, this part of the building was occupied by offices.
To compensate the lack of external spaces, an image of designed nature has been created in collaboration with the artist Delphine Chédru.
This image goes from floor to ceiling and runs through the entire daycare centre with a total length of 34 m long. It is printed on laminate and separates the public space from the service area.