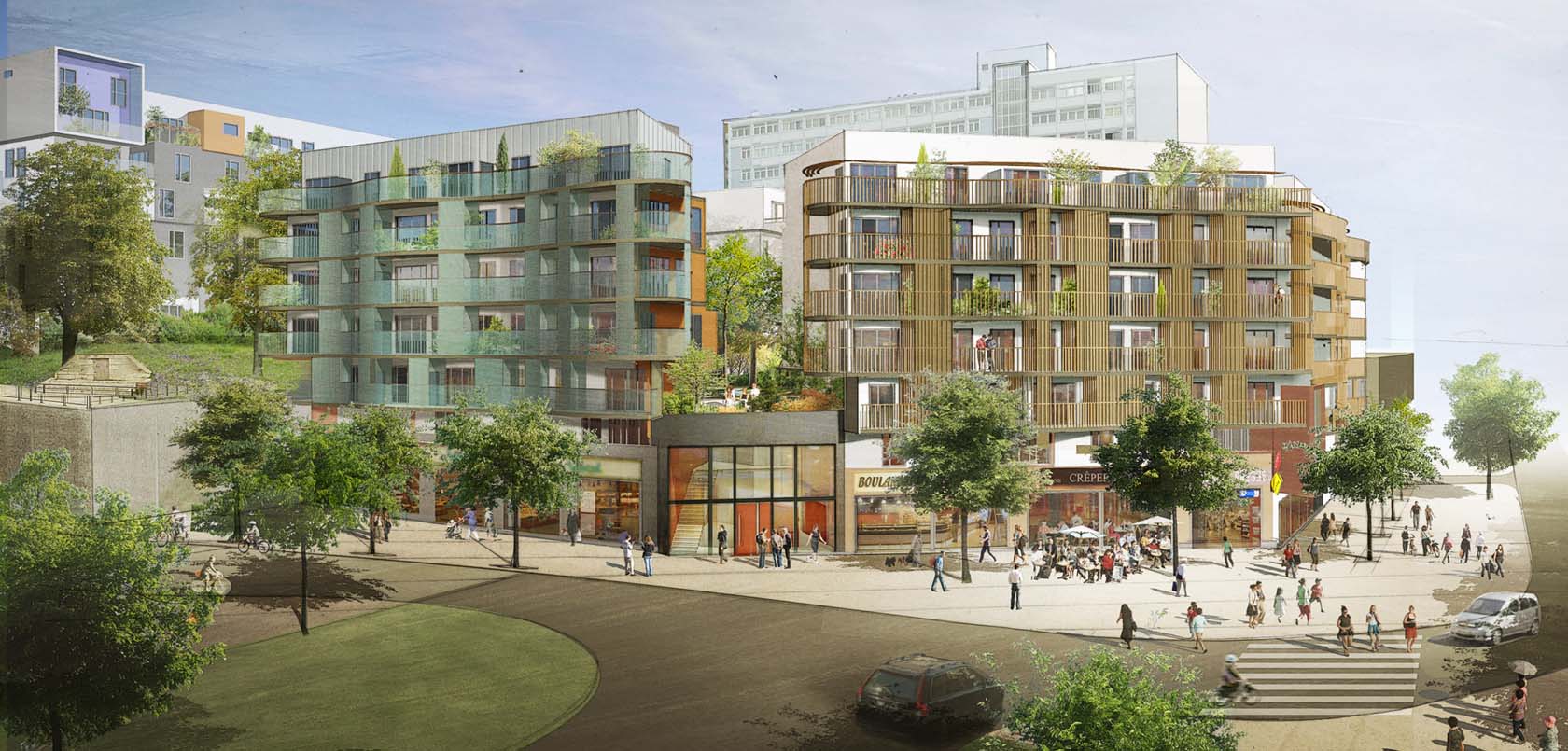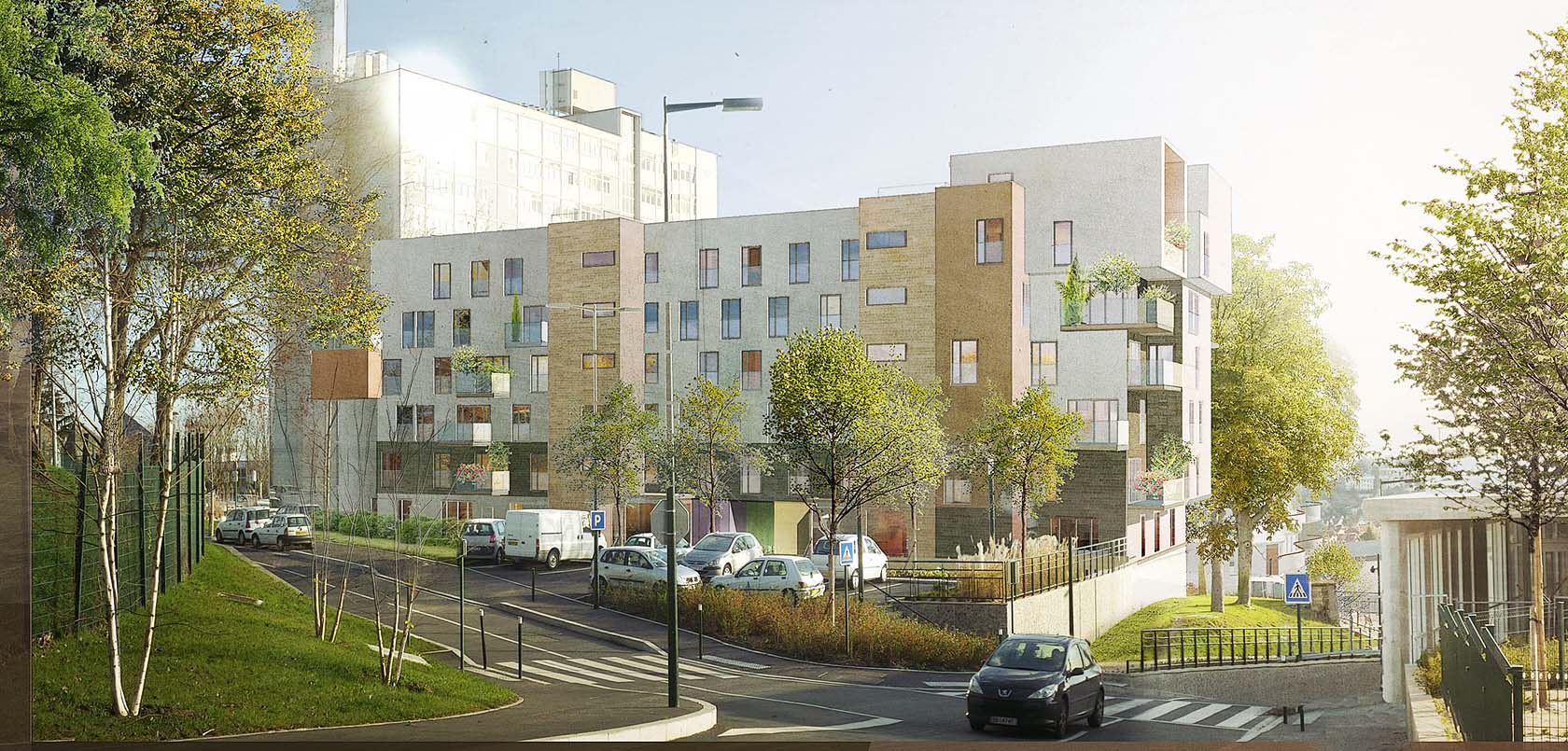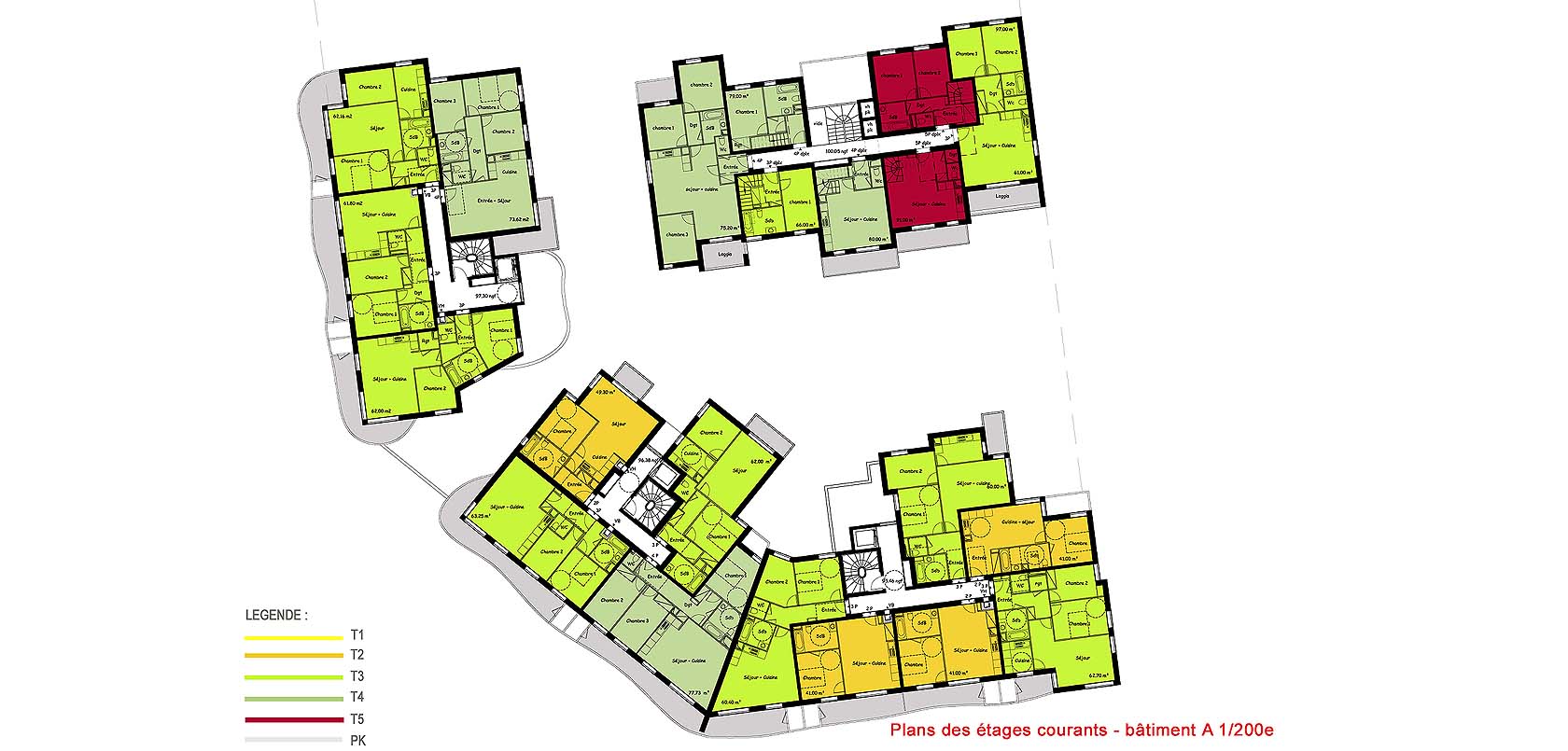 Housing in Bagneux
concours, logement, tous
4.152.000 Euro
2010-2012
mission complète

Client:
Developers: COGEDIM / IMESTIA / KAUFFMA & BROAD/ LOGIPOSTEL
Architect:
TOUGERON architecte, SAM | MAU | architecture
Scope of services:
Competition
Surface area:
7.880m² dwelling +1.000m² shops
Handover:
2012
Program
Competition for 143 dwellings: 90 dwellings in free acquisition and 53 dwellings in social acquisition.
The project is integrated in a larger operation of urban renewal for the district called « secteur la Fontaine-Gueffier ».
The position of the building complex on a hill side allows spectacular views towards the south overlooking the valley of Sceaux.
The leading idea of the project is to open up the buildings towards the south and to create a relationship between the inner courtyard in the heart of the operation and the valley.
Located on the courtyard is a smaller building with city villas distributed by the same entrance porch that serves the rest of the complex.