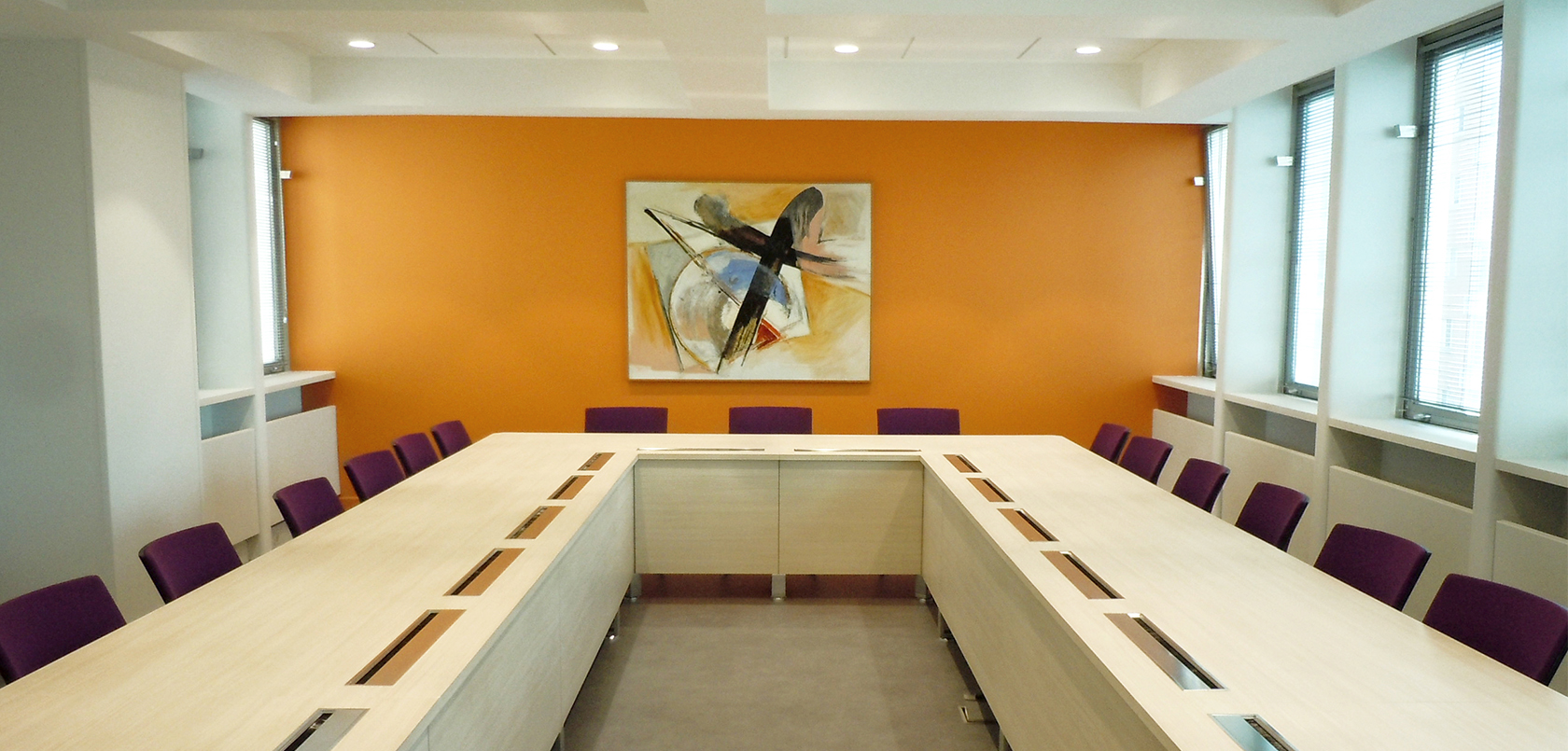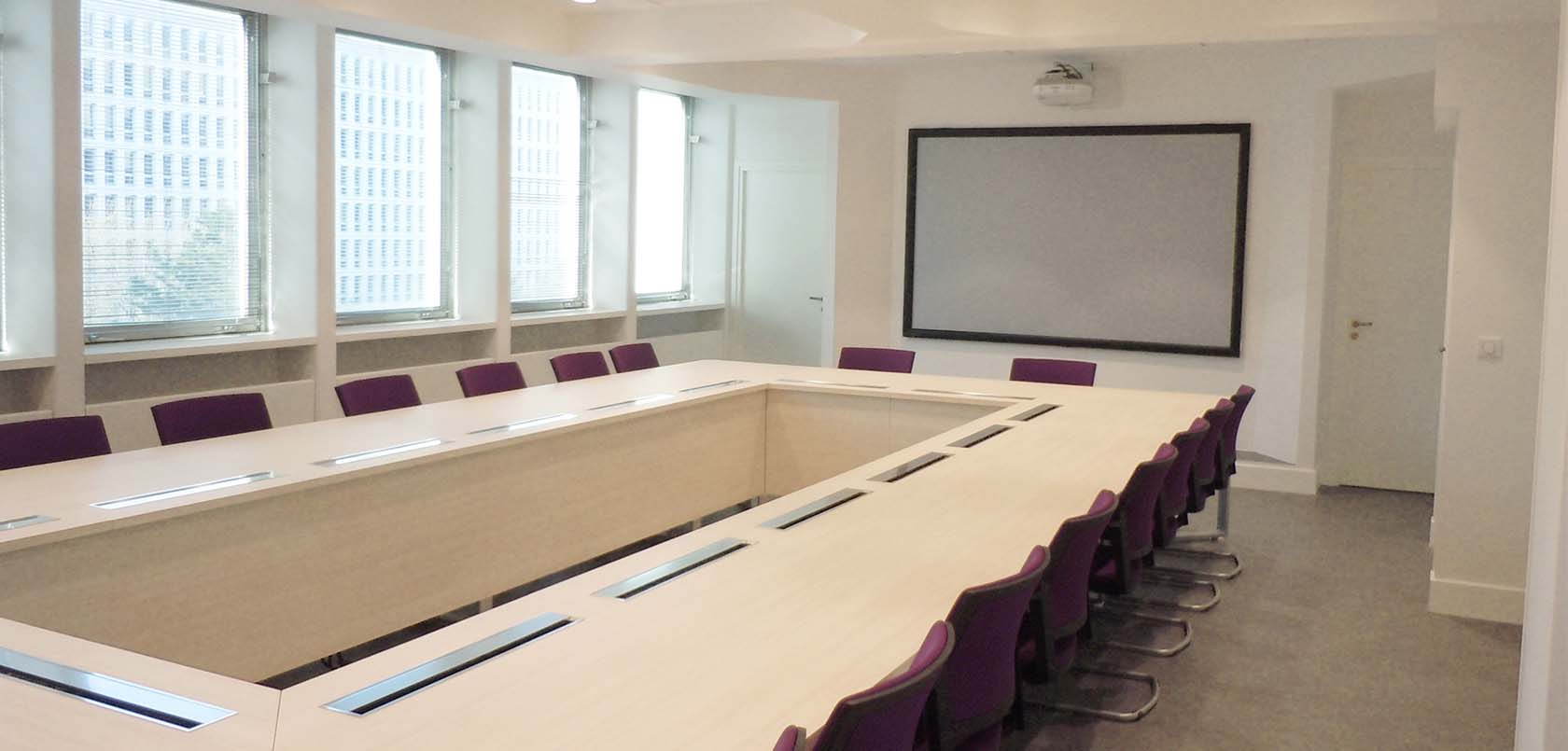 Renovation of 1000 m² of office spaces including a boardroom
rénovation, tous
4.152.000 Euro
2010-2012
mission complète

Client:
SARETEC
Architect:
SAM | MAU | architecture
Scope of services:
Complète
Surface area:
1.100m²
Handover:
 2014
Program
Renovation of office spaces in a typical office building dating from 1970 located in a Parisian suburban area. The project included the rearrangement of one entire floor level and of some other spaces at other floor levels, such as the boardroom and meeting rooms. The works had to be done in an occupied site.
Rearrangement of office spaces for insurance experts on the 8th floor.
Creation of new partly glazed office partitions to bring natural light to the corridors and create more fluid working spaces.
Renovation of a boardroom, a meeting room and adjacent spaces on the 5th floor.