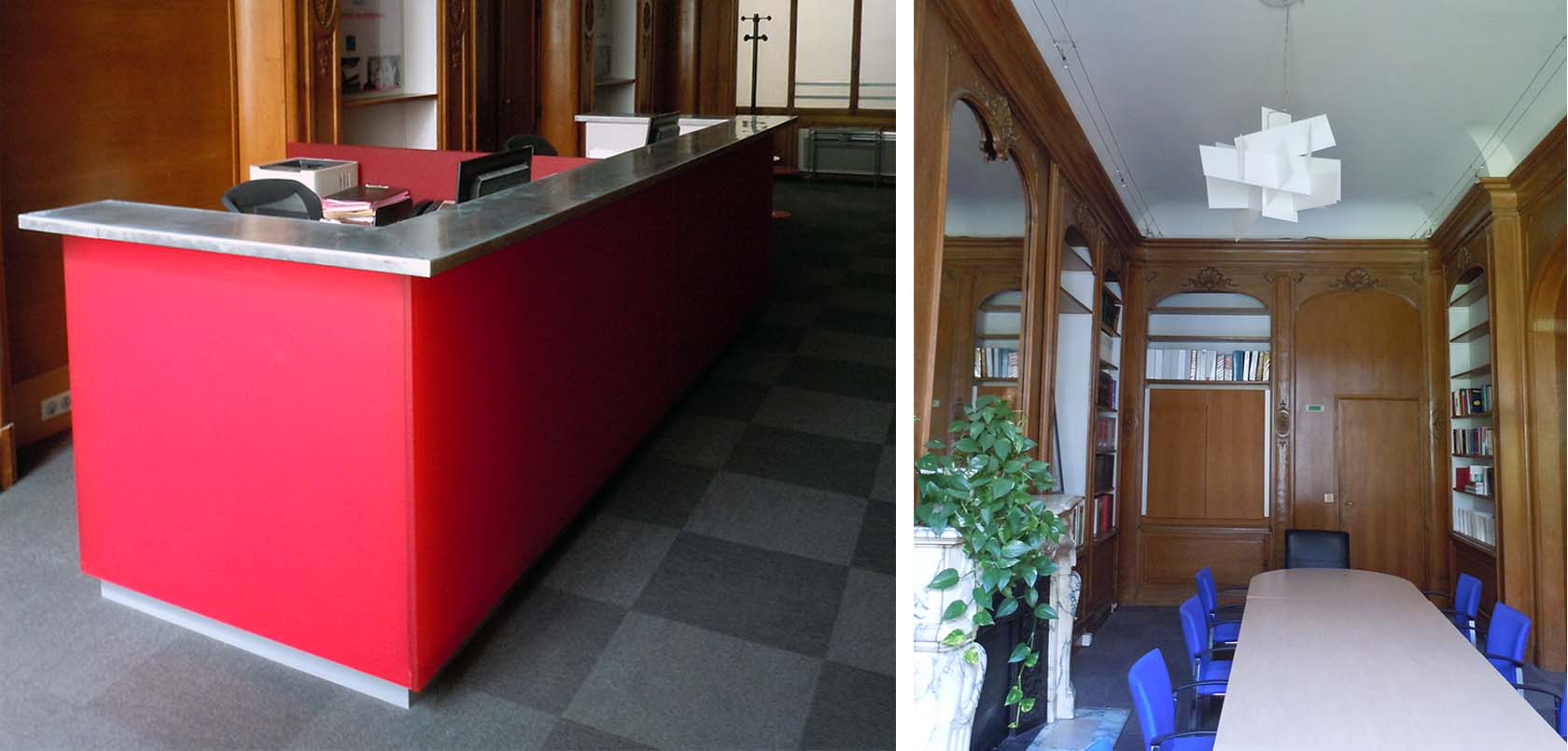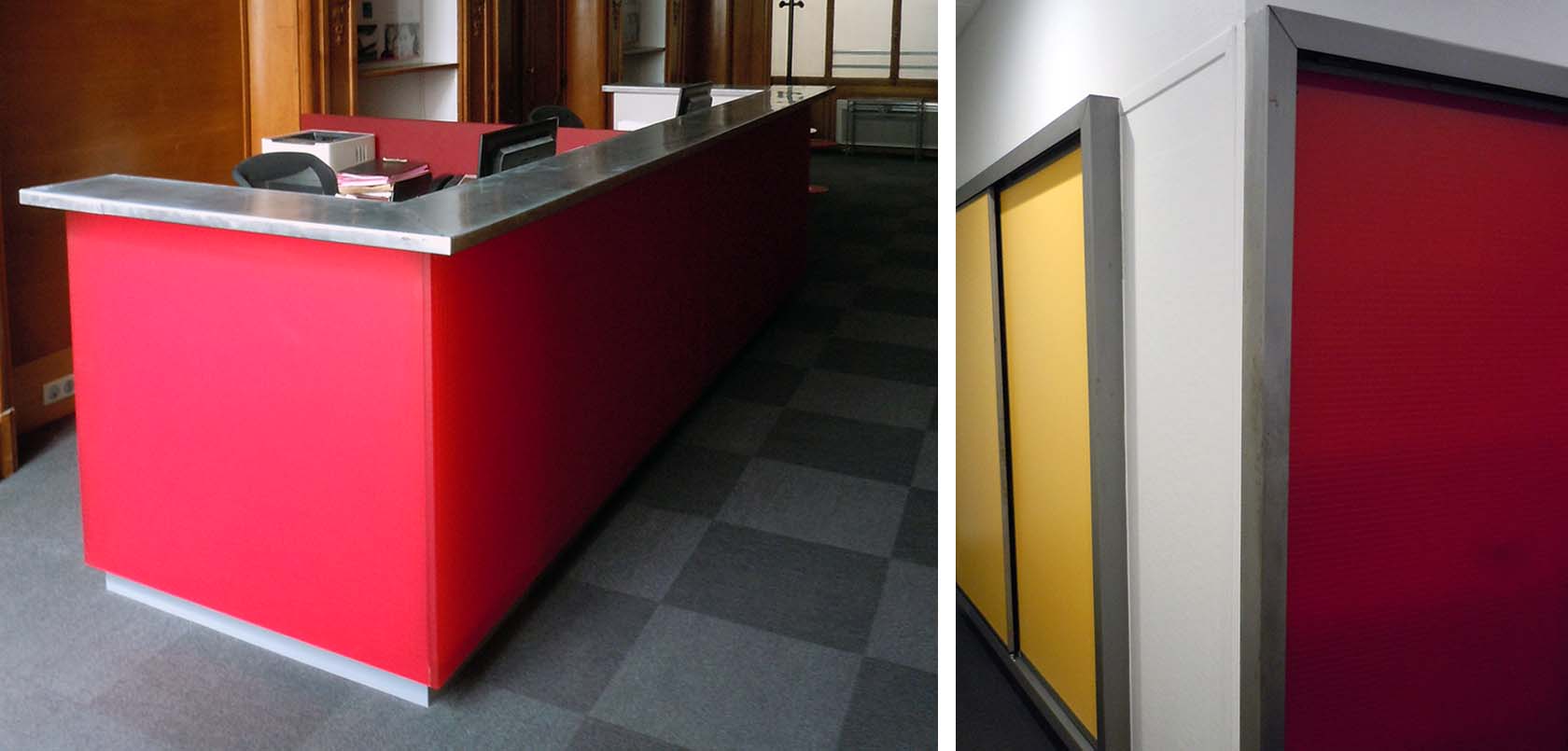 Renovation of office spaces in a typical Parisian building
rénovation, tous
4.152.000 Euro
2010-2012
mission complète

Client:
CREATIS
Architecte:
SAM|MAU Architecture
Scope of services:
Full scope of services
Surface area:
450m²
Handover:
2014
Program
The main challenge of this project was to renovate all office spaces of this accountant office by rejuvenating its image through the creation of a more stimulating and dynamic work environment. At the same time a revaluation of the ancient features like wood claddings and stucco ceilings has been carried out.
The renovation included the following:
full rearrangement of the office spaces, for which a new colour concept had been created;
creation of contemporary fixtures, such as a reception desk, wall cupboards etc. to  emphasize the prestigious character of the existing;
new electrical installation.