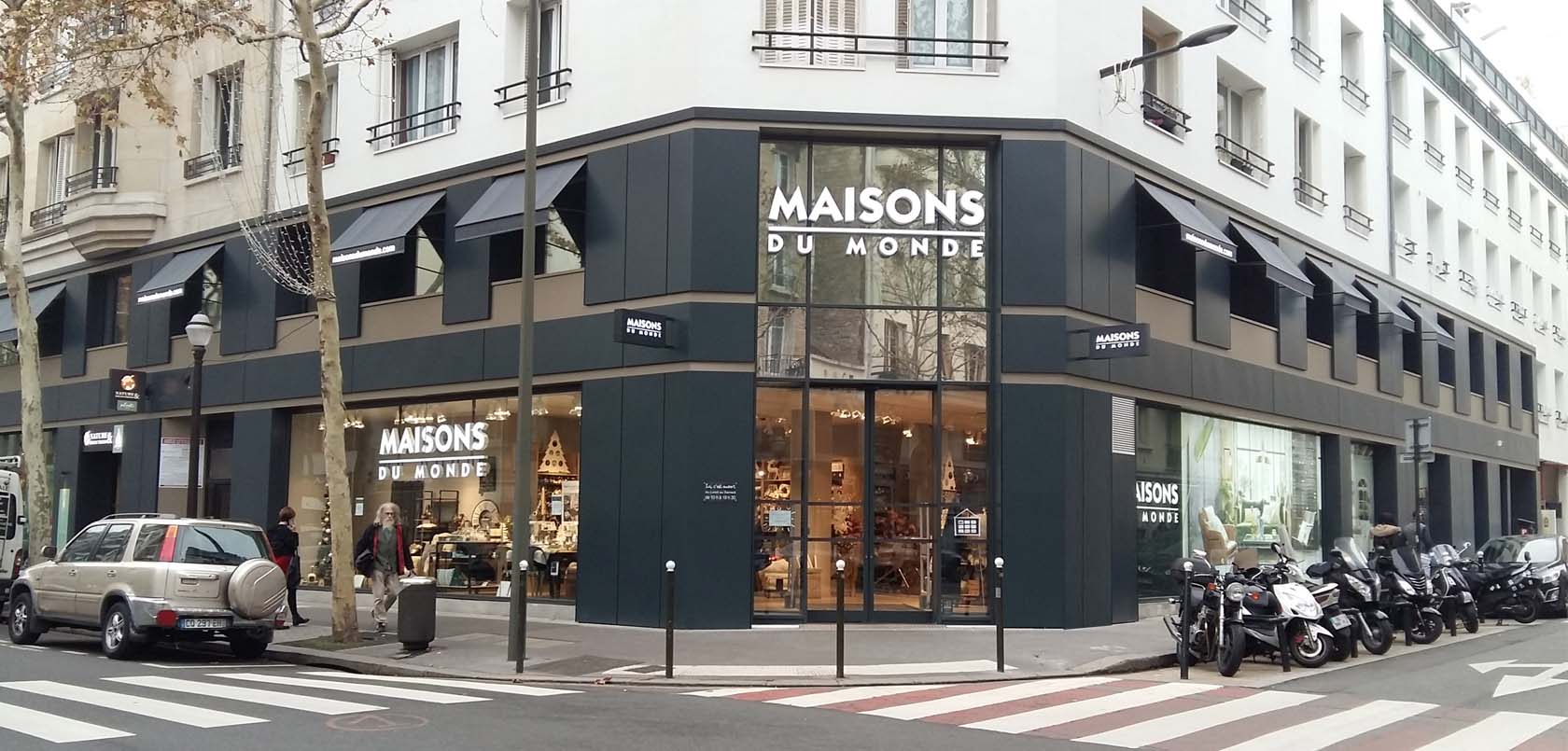 MAISONS DU MONDE store in Boulogne Billancourt, Parisian region
commerce, tous
4.152.000 Euro
2010-2012
mission complète

Client:
CALVIN KLEIN
Architect:
SAM | MAU | architecture
Scope of services:
Full scope of services
Surface area:
1.042m² with 765m² sales floor
Handover:
2019
Program
Maisons du Monde, represented in 7 countries in Europe, proposes furniture and fixtures made from handcraft production as well as decoration objects in a multitude of styles.
Following straight on from the realisation of 7 stores in Germany and Luxembourg for this brand, SAM | MAU | architecture has realised this important store in the Parisian region.
The store in Bologne Billancourt, located in the heart of the city, represents 765m² of sales floor on three floor levels that have been entirely renovated and fitted out.
The full scope of services included amongst others:
Project management by coordinating the interfaces of the important Landlord works.
Fit-out of the sales area on three floor levels, as well as the secondary rooms (stockrooms, office, sanitary facilities,…); those works required detailed technical (especially smoke extraction) and acoustic studies due to the very low ceiling heights and the existing of private apartments on the upper floors of the building.
Full scope of services of architecture and project-management including diagnostics, building permits, tendering and construction site management as well as all receptions with the local authorities of the city of Boulogne.