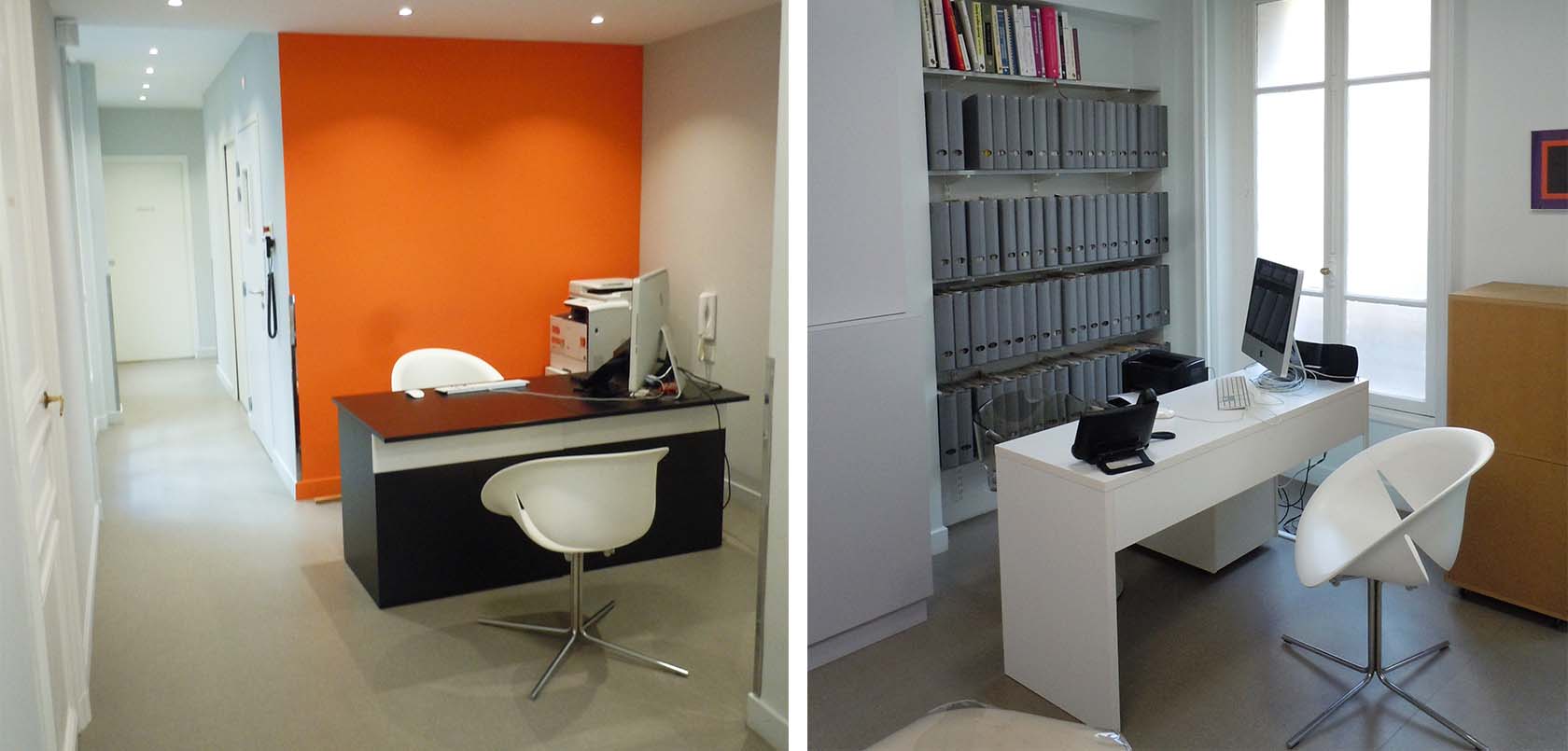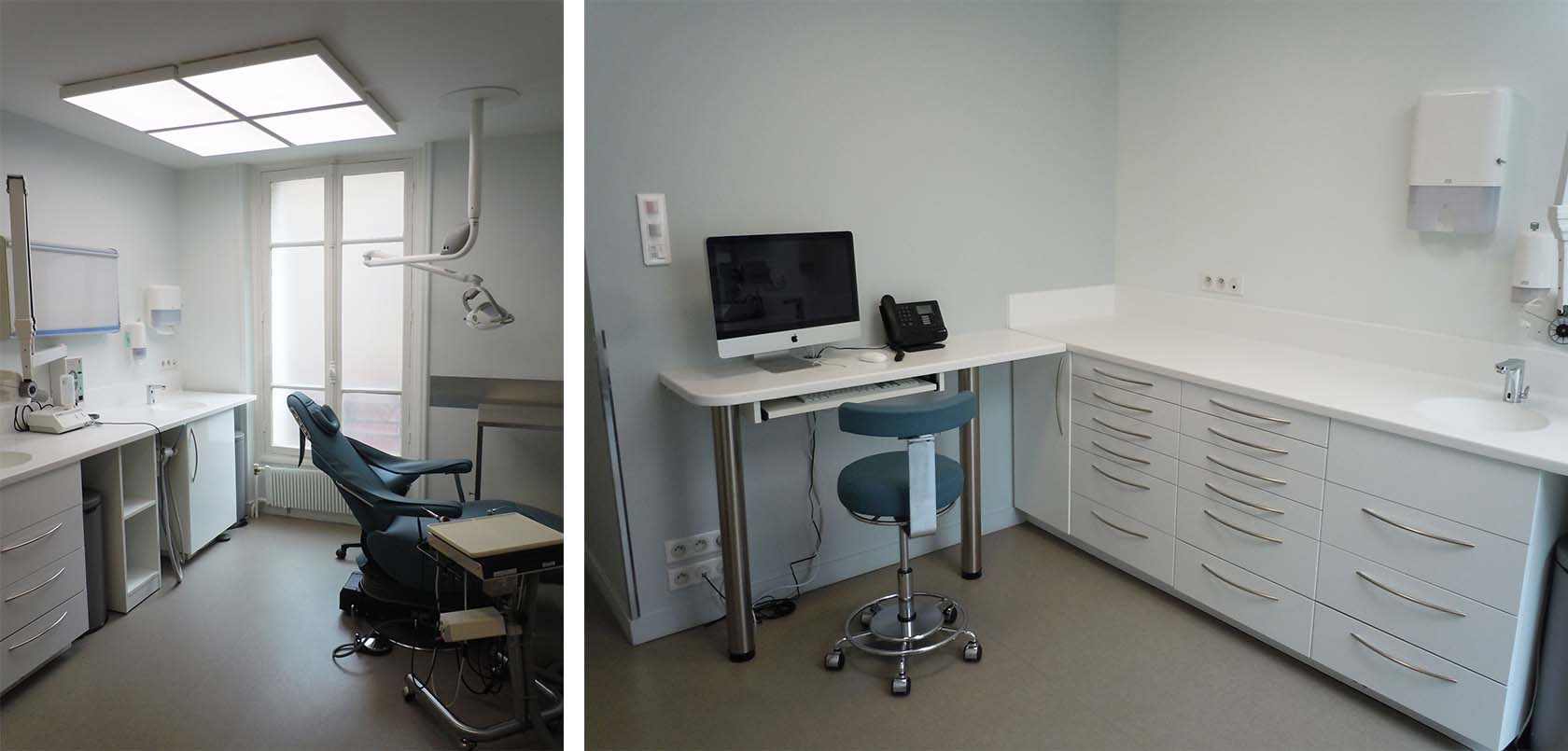 Renovation of a dental practice in Paris
rénovation, tous
4.152.000 Euro
2010-2012
mission complète

Client:
SEMTOB
Architect:
SAM | MAU | architecture
Scope of services:
Full scope of service
Surface area:
107 m²
Handover:
2014
Program
This dental office had been taken over by a young dentist. It was renovated for the last time 25 years ago.
The challenge of the project was to rationalize and modernize the space. The small surface area of 107 m² had to house two dental practices, one operation bloc, one sterilization chamber, a room for panoramic x-rays, the reception desk, the waiting room and the staff room.
Replacement of the entire technical installation.
Realization of a special study for materials, colours and light fixtures to give each space its own character according to its function.