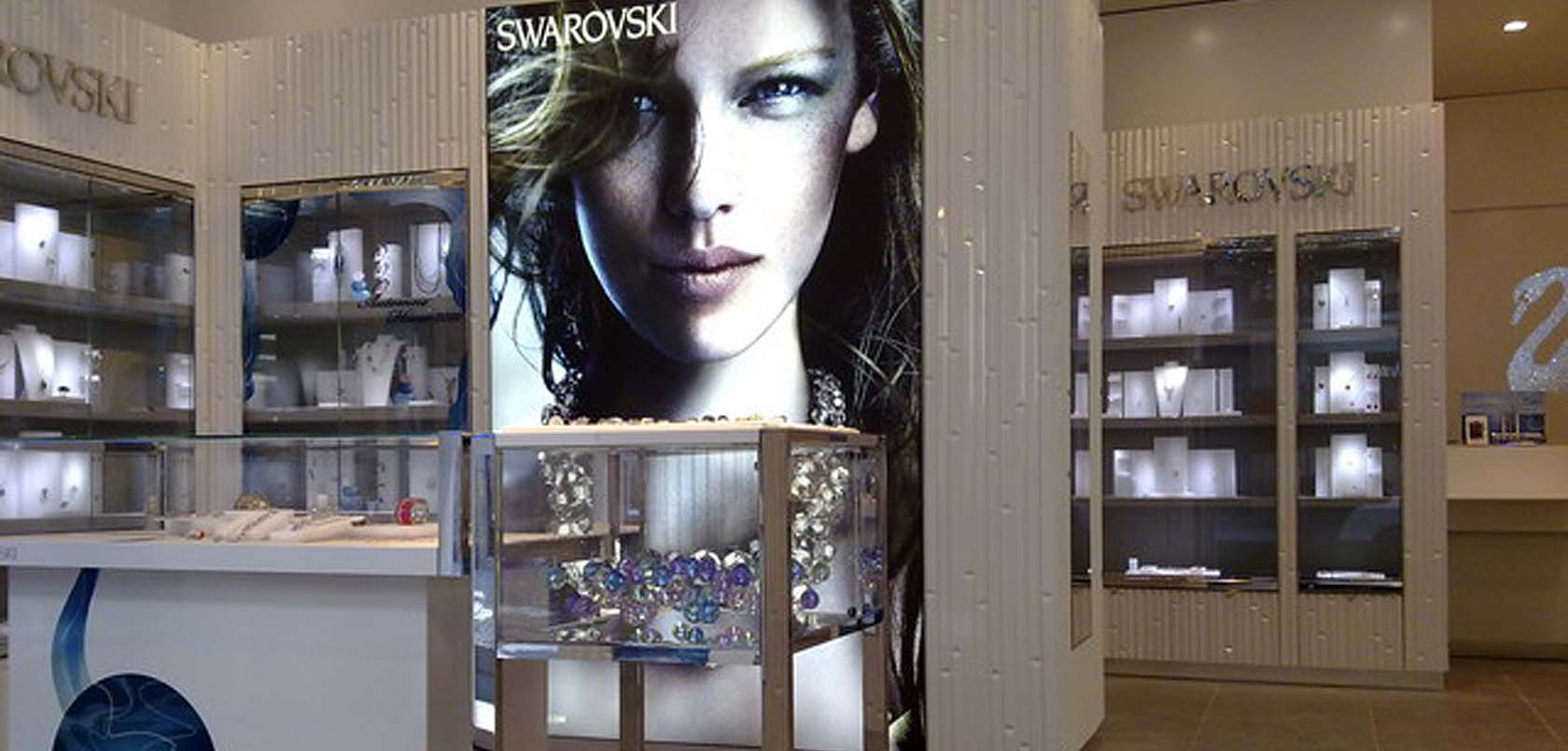 SWAROVSKI jewelry store in the historical centre of Rennes
commerce, rénovation, tous
4.152.000 Euro
2010-2012
mission complète

Client:
SWAROVSKI France
Architect:
SAM – Schlösser Architecture Management, local architecthvsca GmbH, German general contractor
Scope of services:
Permit set, tendering, construction site management, handover, (limited scope)
Surface area:
135m²
Handover:
2010
Program
The new Swarovski store is located in the historical centre of the city of Rennes.
The rehabilitation and fit-out works included the demolition of a reinforced concrete mezzanine to gain clear height for the sales area, the entire fit-out of the sales area on ground-floor, the stock area on the mezzanine as well as the secondary rooms in the basement (stockroom, break area, etc.).
Strong coordination with the French architectural review board (Architecte des bâtiments de France (ABF) during the entire project.
Installation of a new facade including a sign made of aluminium prisms, from the new Swarovski "Crystal forest" concept.
Complete renewal of all MEP installations.
Management of tri-lingual construction site meetings.