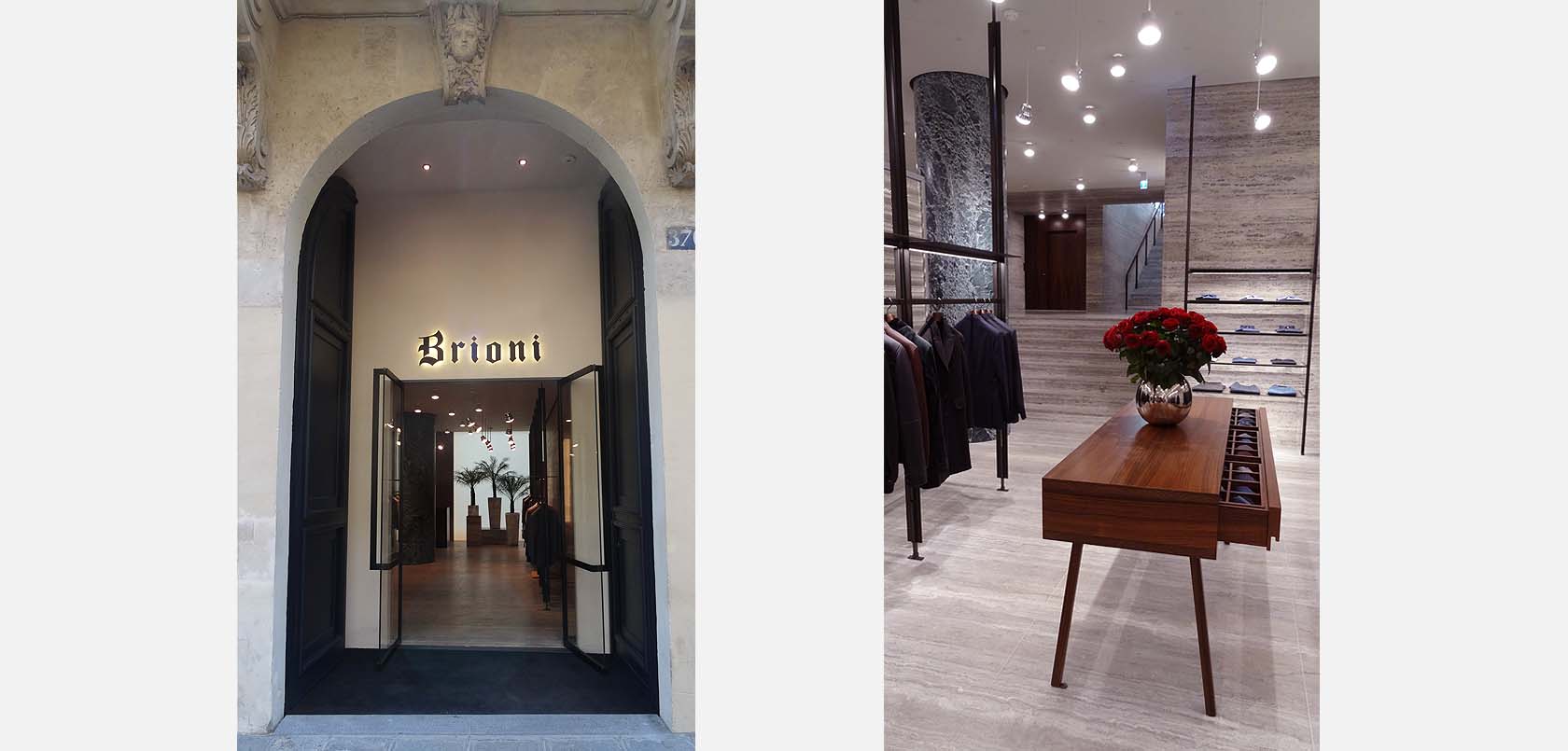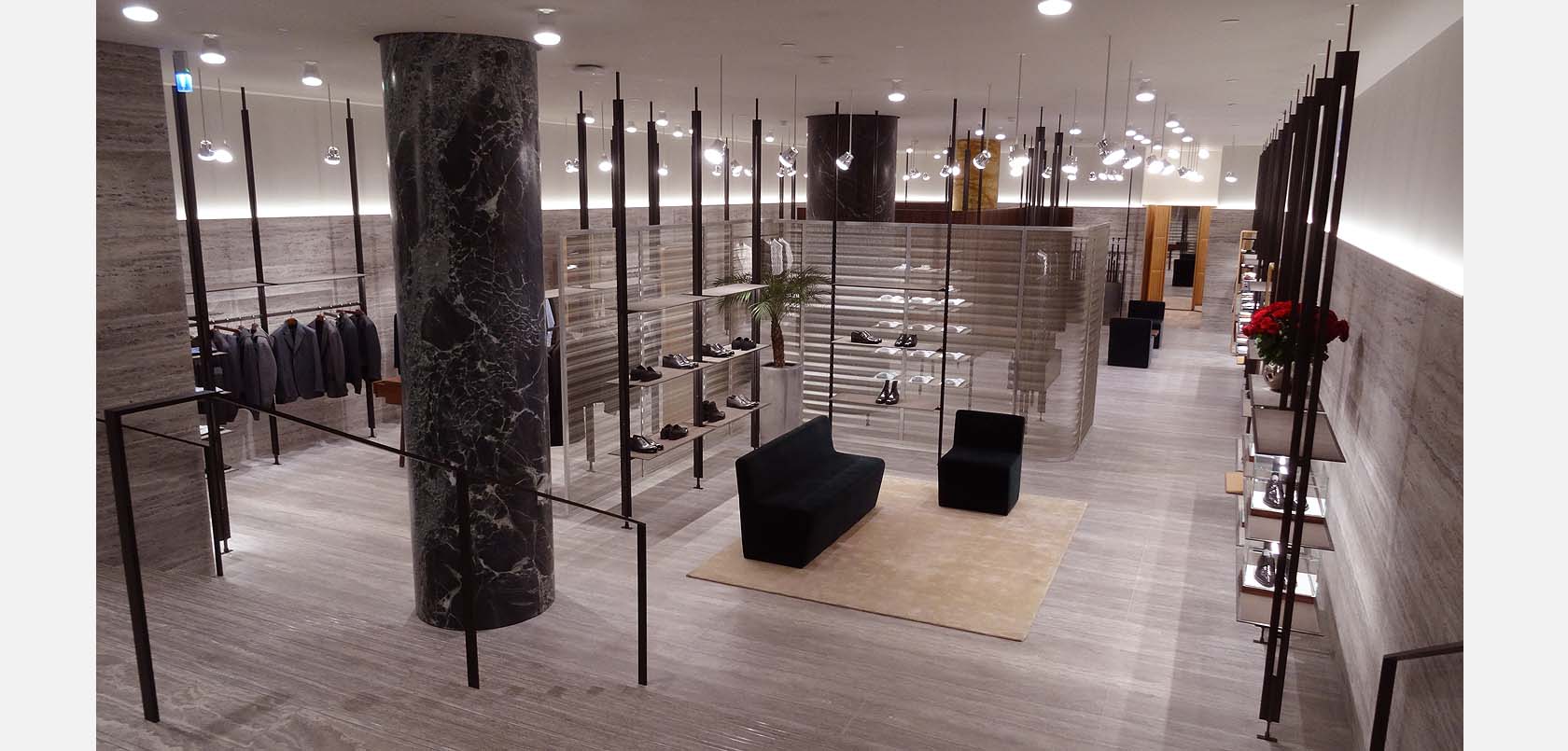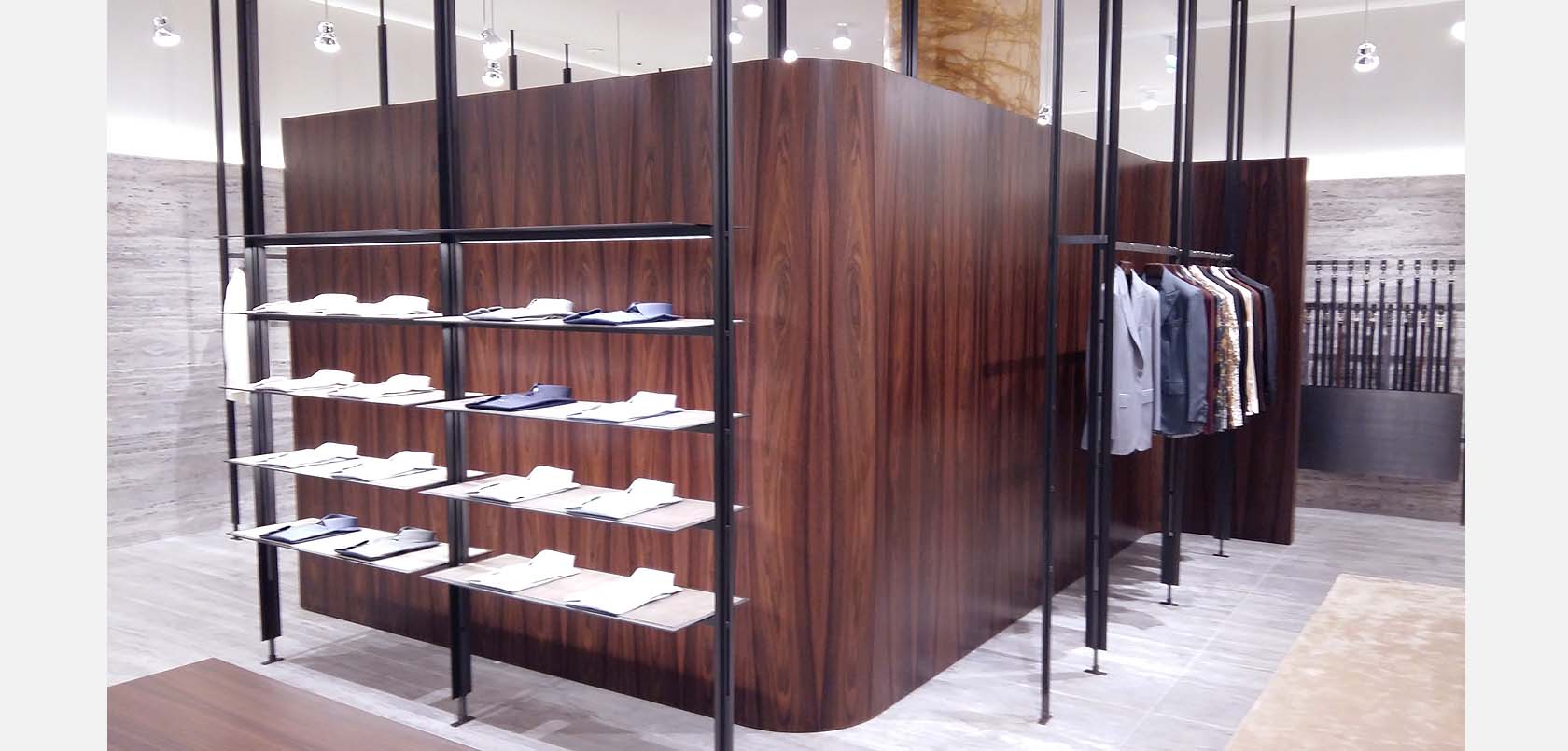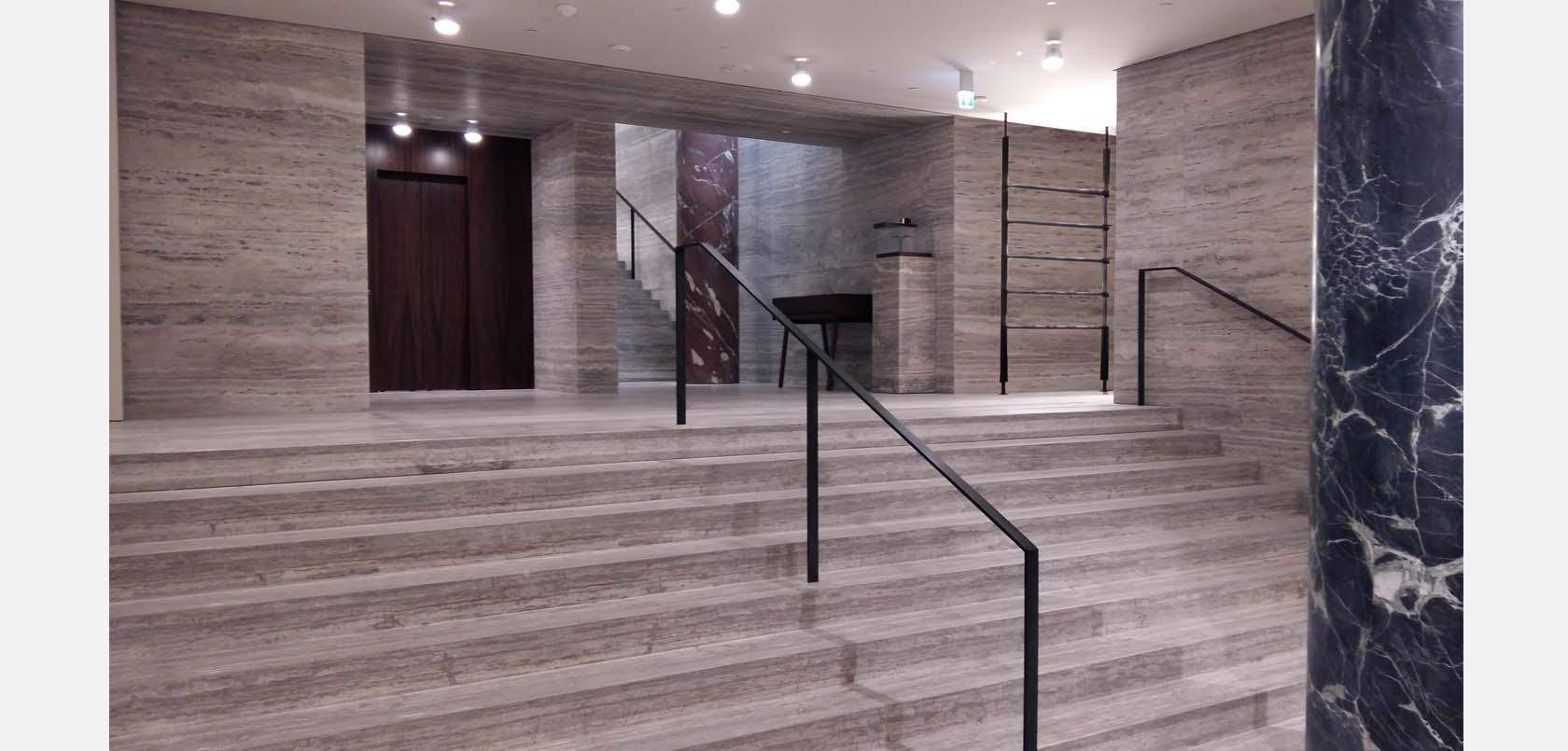 BRIONI store in Paris, rue Saint Honoré
commerce, rénovation, tous
4.152.000 Euro
2010-2012
mission complète

Client:
BRIONI
Architect:
David CHIPPERFIELD Architectes Italie, design architect
SPI – Società Progettazioni Integrali, execution architects
SAM | MAU | architecture, local architects
BARBANEL, MEP engineers
ECKERSLEY O'CALAGHAN, structural engineers
Scope of services:
APD, PC, Chantier, (missions partielles)
Surface area:
570m²
Handover:
2016
Program
BRIONI, specialist of high quality menswear, reveals with its new Parisian address, street Saint-Honoré, its new store concept designed by the Milanese agency of the British star architect David CHIPPERFIELD.
The italian agency SPI realized the construction design while SAM | MAU | architecture operated as local architect to coordinate the project on the local basis.
The very elegant design uses only noble materials, such as marble, glass, wood and leather.
A large marble covered stair has been created in order to connect the sales areas on ground floor and basement, to enlighten the areas downstairs and to invite the customers to discover them.
The ground-floor is very luminous due to its double exposition street-court.
The full scope of services included amongst others:
Mastering of all communication and coordination with local authorities, such as prefecture, French architectural review board (ABF), fire brigade, etc.) for all required permits.
Management of multi-disciplinary and multilingual teams and companies (English, Italian, French).
Fit-out of the sales area on ground and basement, as well as the secondary rooms (office, stockrooms, sanitary facilities,…) on two basement floors.