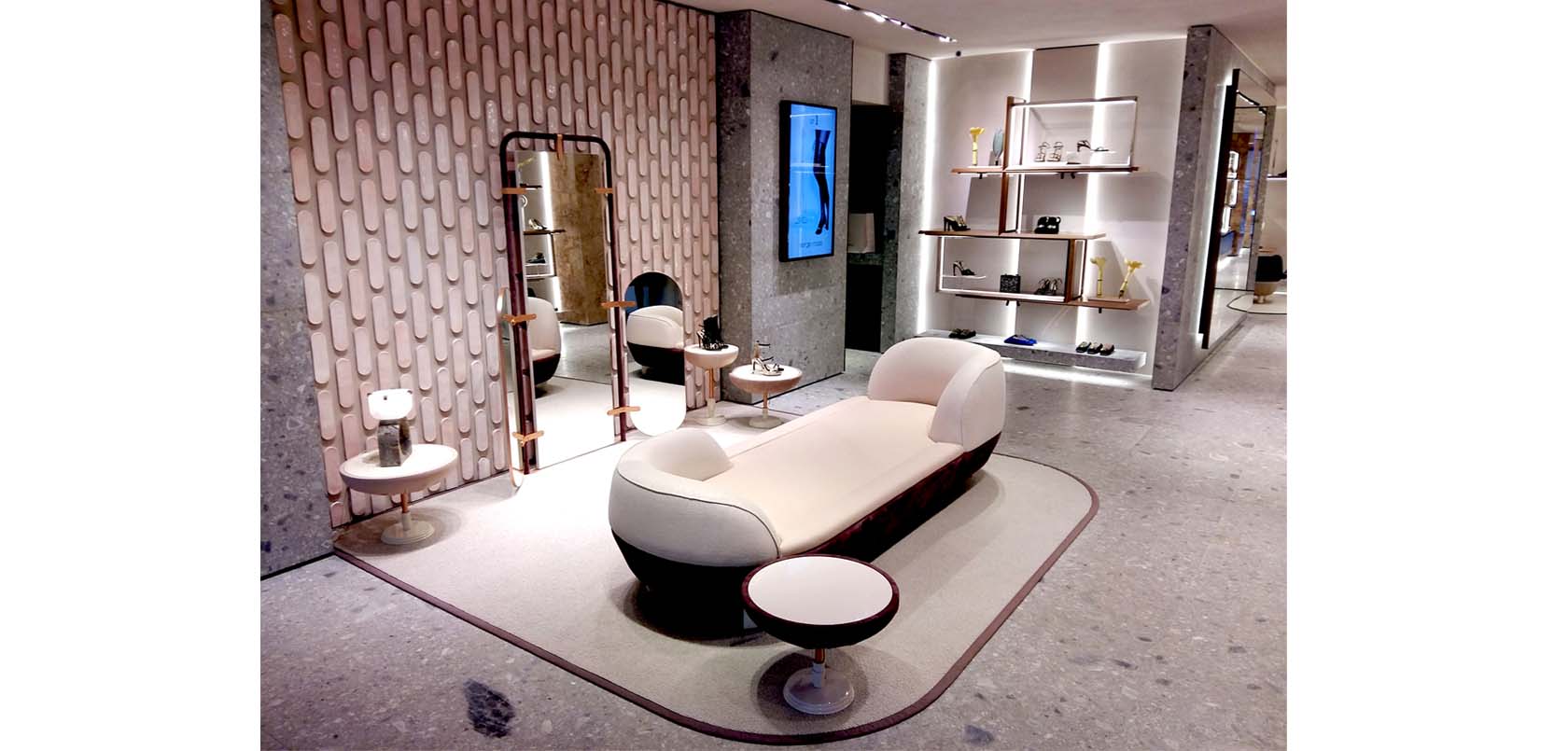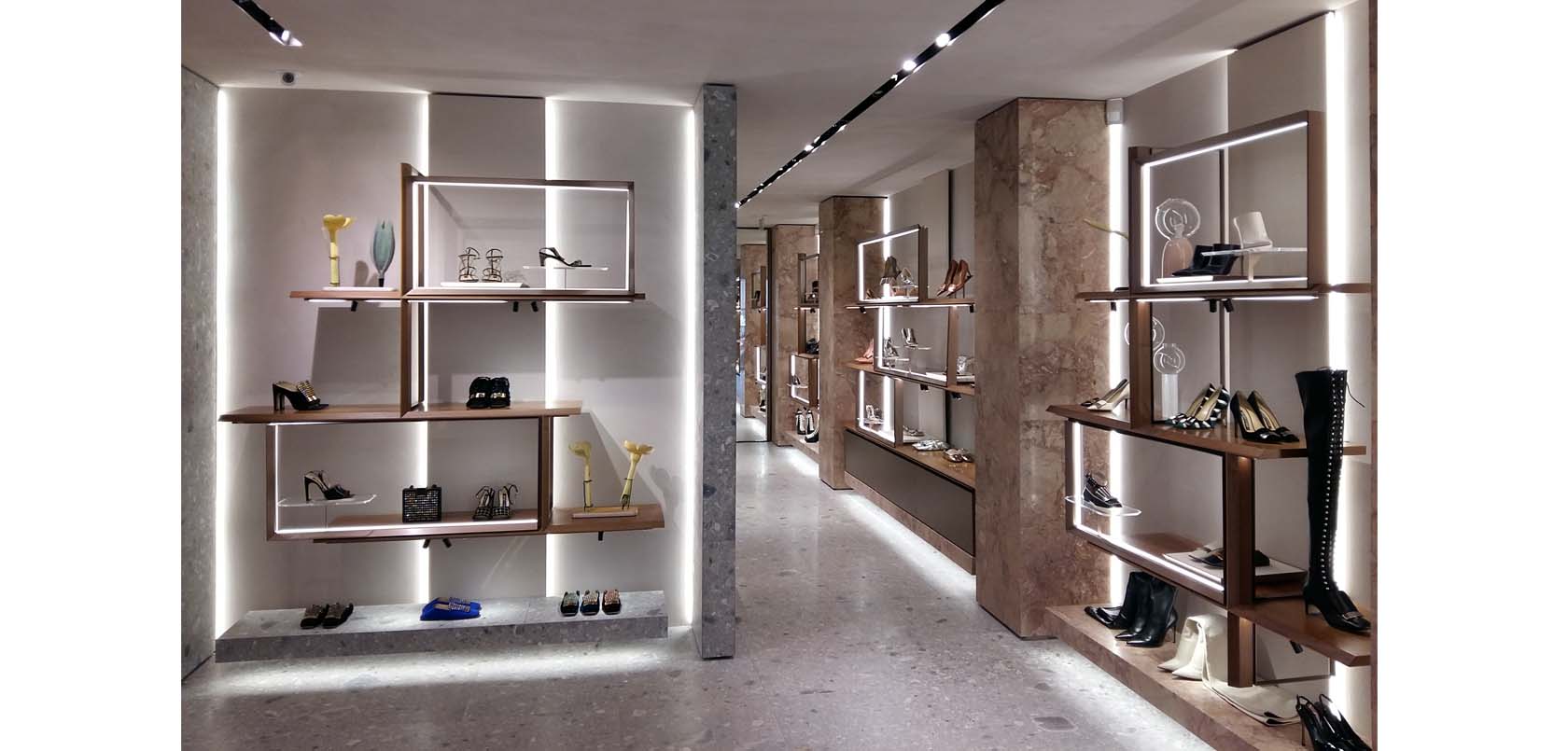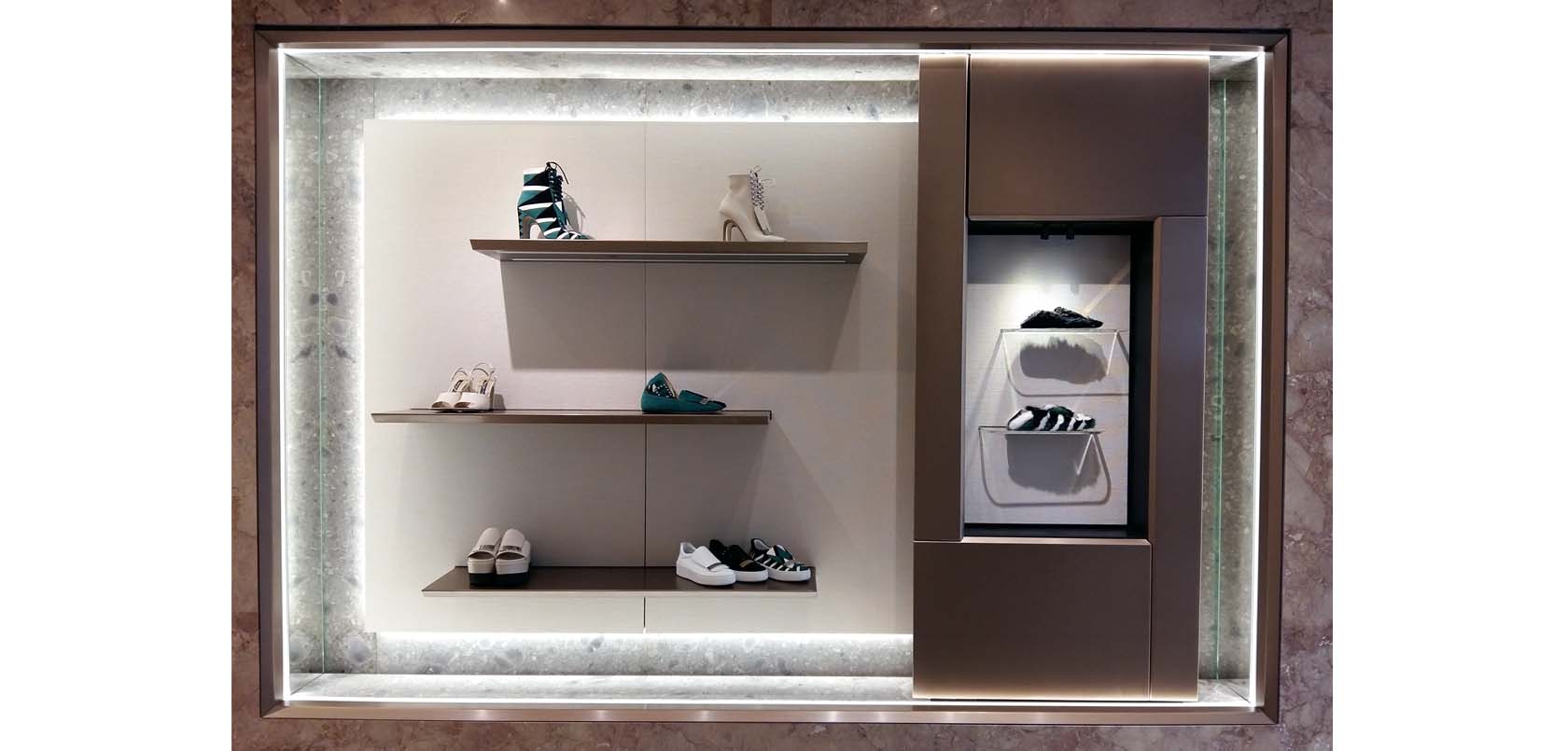 SERGIO ROSSI store in Paris, rue du Faubourg Saint-Honoré
commerce, tous
4.152.000 Euro
2010-2012
mission complète

Client:
SERGIO ROSSI
Architect:
SAM | MAU | architecture
Scope of services:
Full scope of services
Surface area:
75m²
Handover:
2018
Program
SERGIO ROSSI, an Italian luxury shoe brand for women and renowned for its craftsmanship and feminine designs, is set up with this new Parisian address in the heart of the capital's fashion district, on the Rue du Faubourg Saint-Honoré, in a typical old Parisian building.
The elegant and chic Italian design uses only noble materials, such as marble, glass, wood and brass.
The creation of light coves and slots makes accentuates the wall furniture and thus highlight the exhibition of products.
This illumination setting combined with the choice of noble materials gives the shop its particular flair.
The full scope of services included amongst others:
Fit-out of the sales area, including strip out of previous fit-out;
Elaboration of all required permits and mastering of all communication and coordination with local authorities, such as French architectural review board (ABF), local authorities, etc.) for the modifications of the façade;
Management of multi-disciplinary and multilingual teams and companies (English, Italian, French).