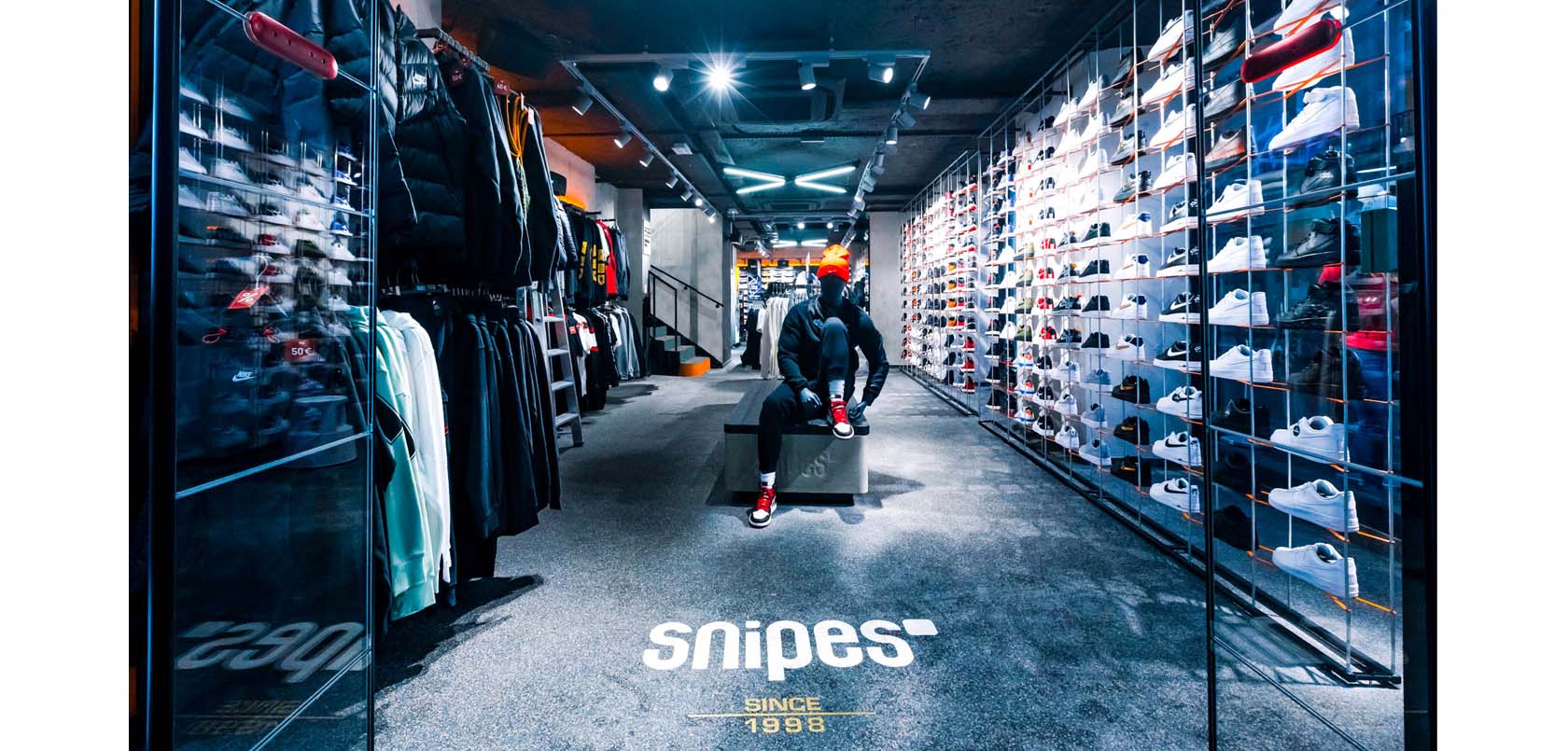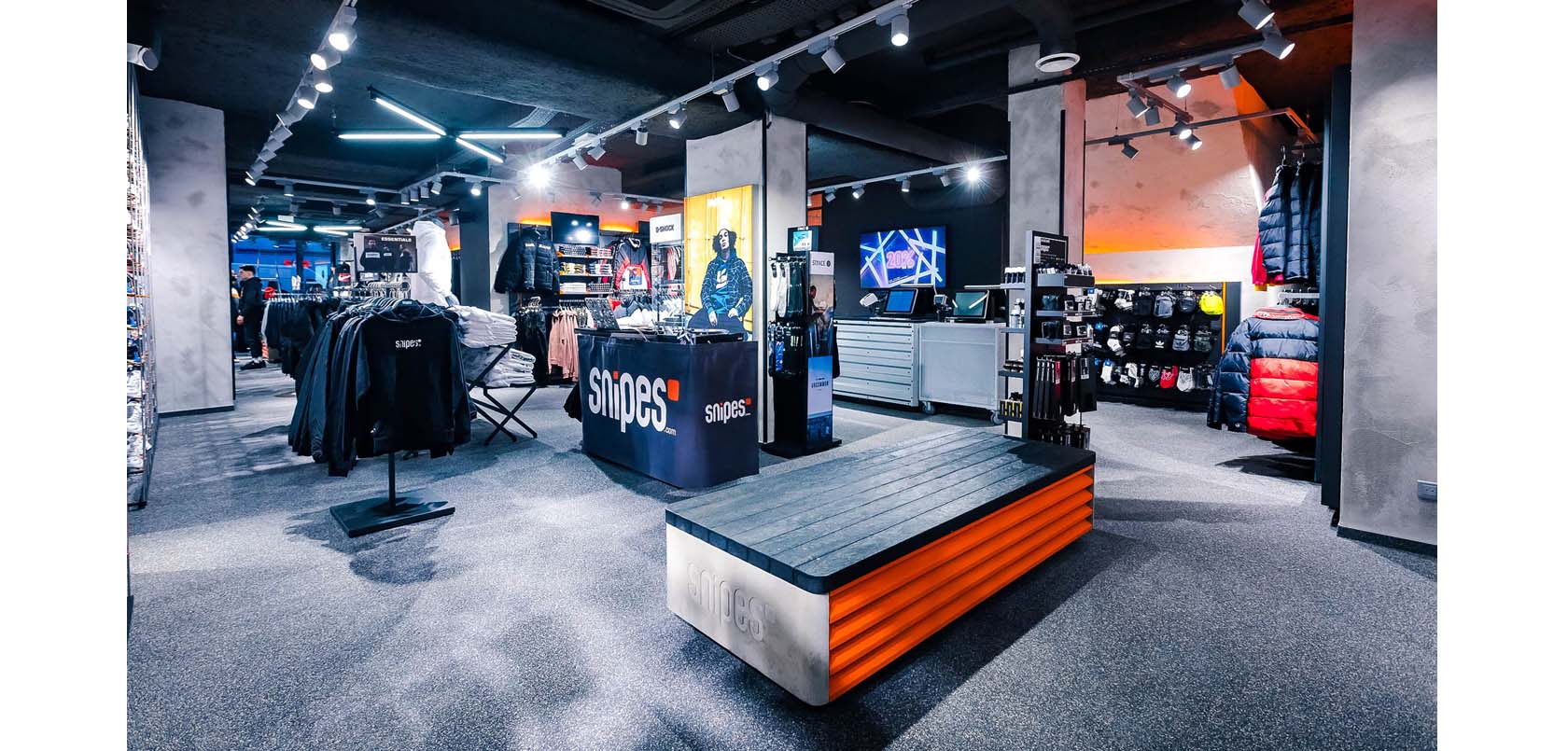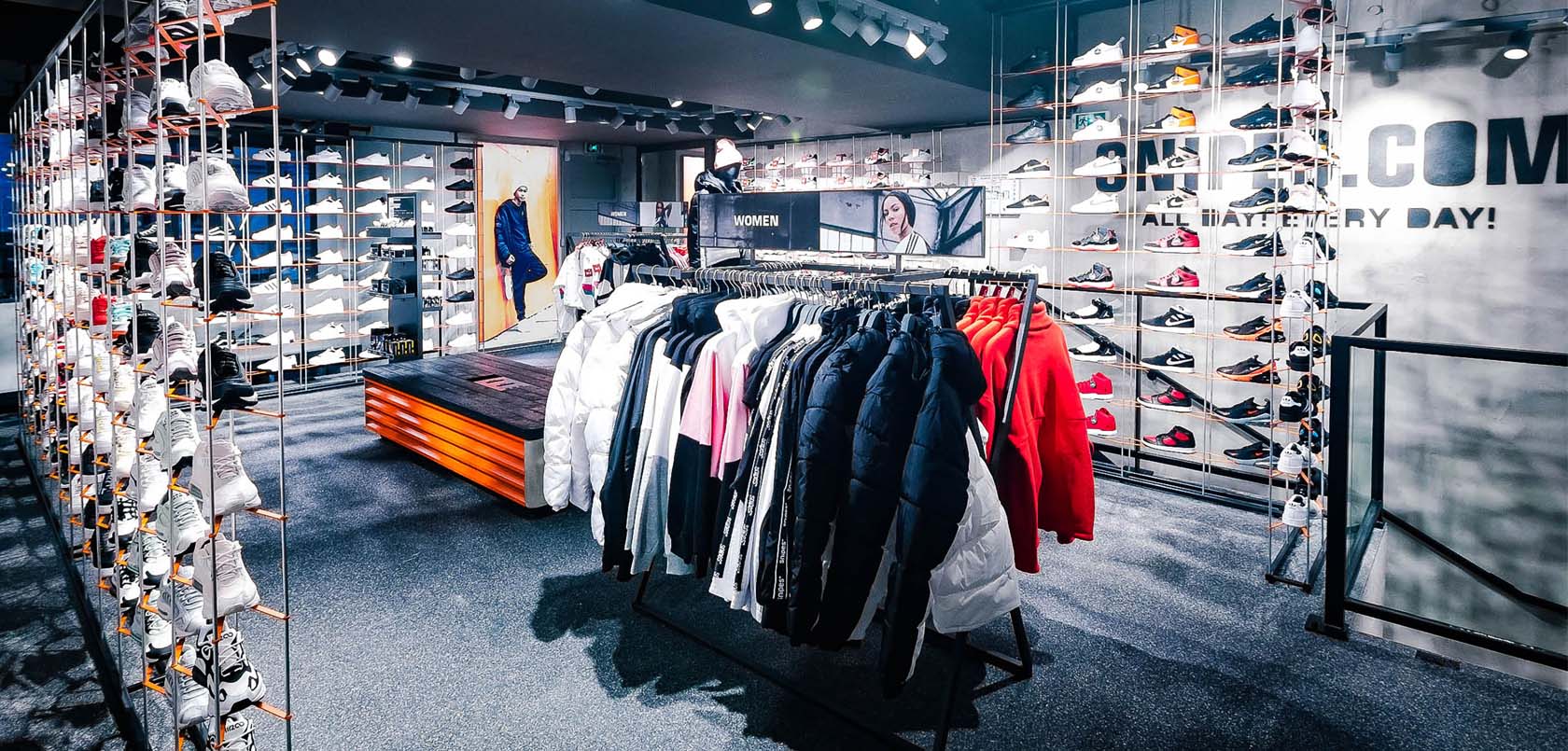 SNIPES store in Paris, 12e
commerce, tous
4.152.000 Euro
2010-2012
mission complète

Client:
SNIPES
Architect:
SAM | MAU | architecture
Scope of services:
Full scope of services
Surface area:
292m² on two floors
Handover:
2019
Program
The project consisted of a complete fit-out of a new SNIPES store of 184m² sales area on two floor levels in an existing typical Parisian building at "rue du Faubourg Saint Antoine", close to the Bastille.
The former San Marina shoes store has been dismantled and emptied; the fit-out project started from the gross shell.
All project phases have been performed in tight collaboration with the German HVAC engineers of the client regarding the layout-drawing of the ductwork, the installation of the equipment etc. in an existing shell with very low ceiling heights.
The full scope of services included amongst others:
Analysis of the existing, verification of the client's layout design concerning its compliance to French regulations, elaboration of the permit set documents including a change of destination, tendering, construction site management and all final commissions.
The shell has been dismantled and emptied completely; large fire-protection works toward third parties to insure to meet French fire safety regulations have been realized.
Construction side management in parallel to city road construction works in front of the store; special support of all foreign contractors regarding the preparation and execution of their works.