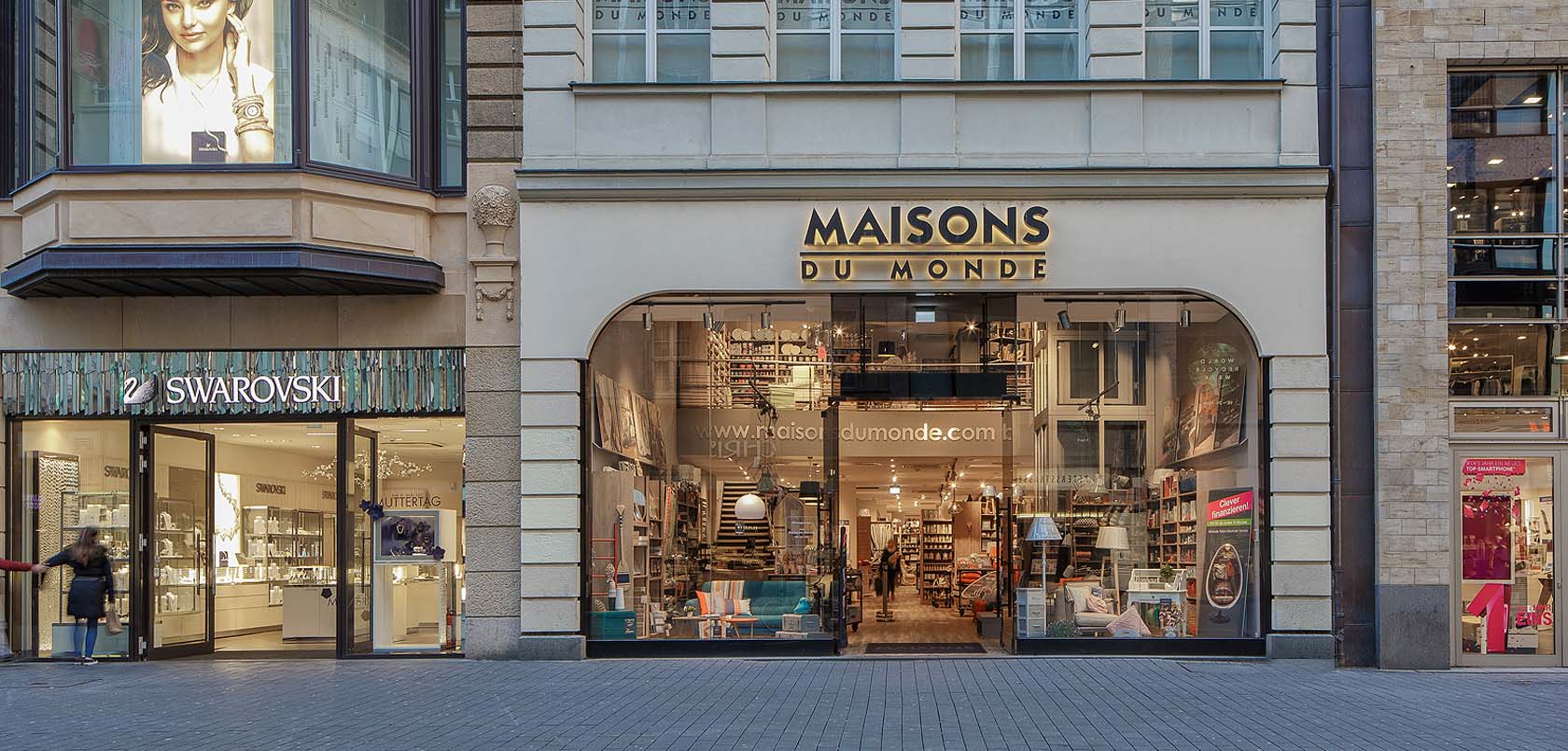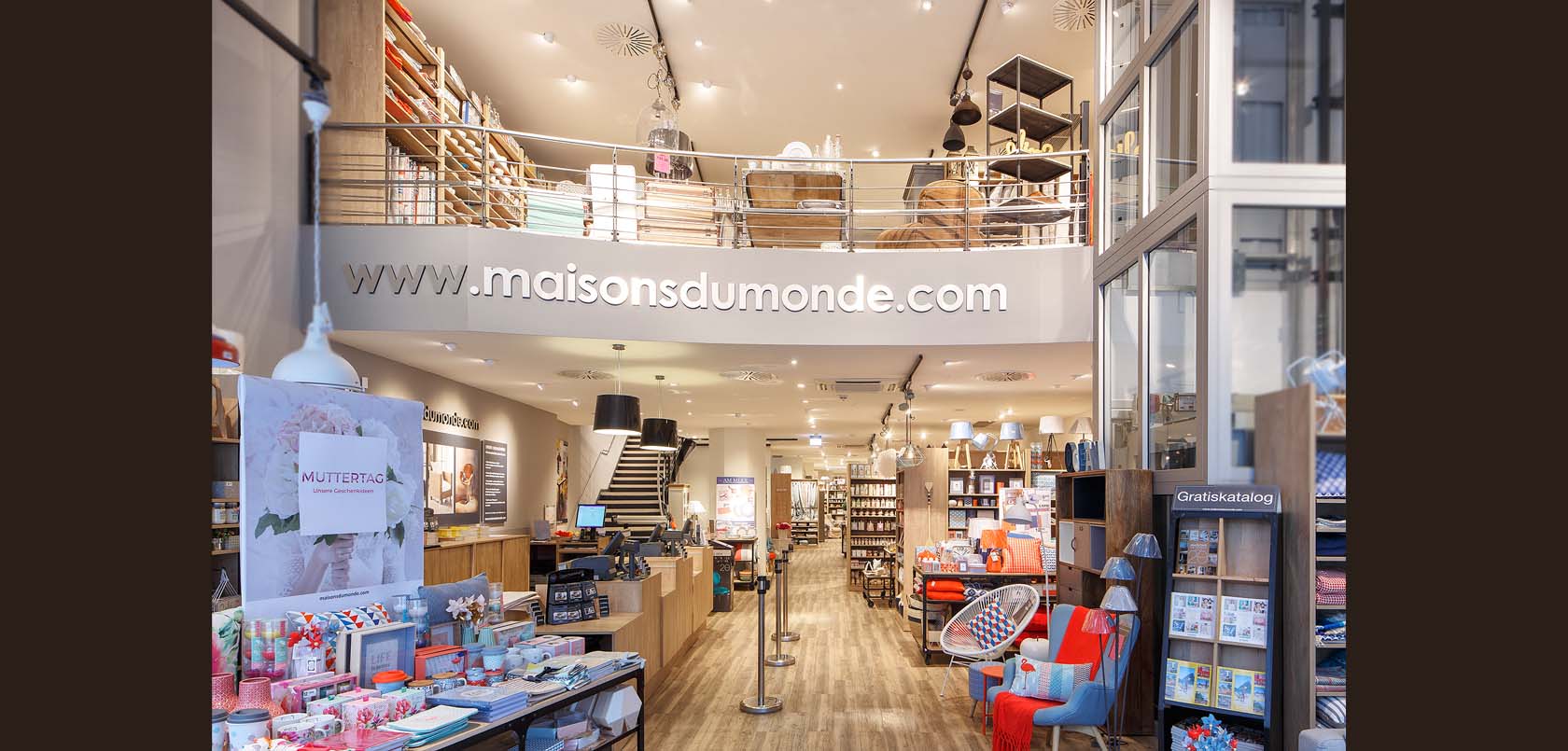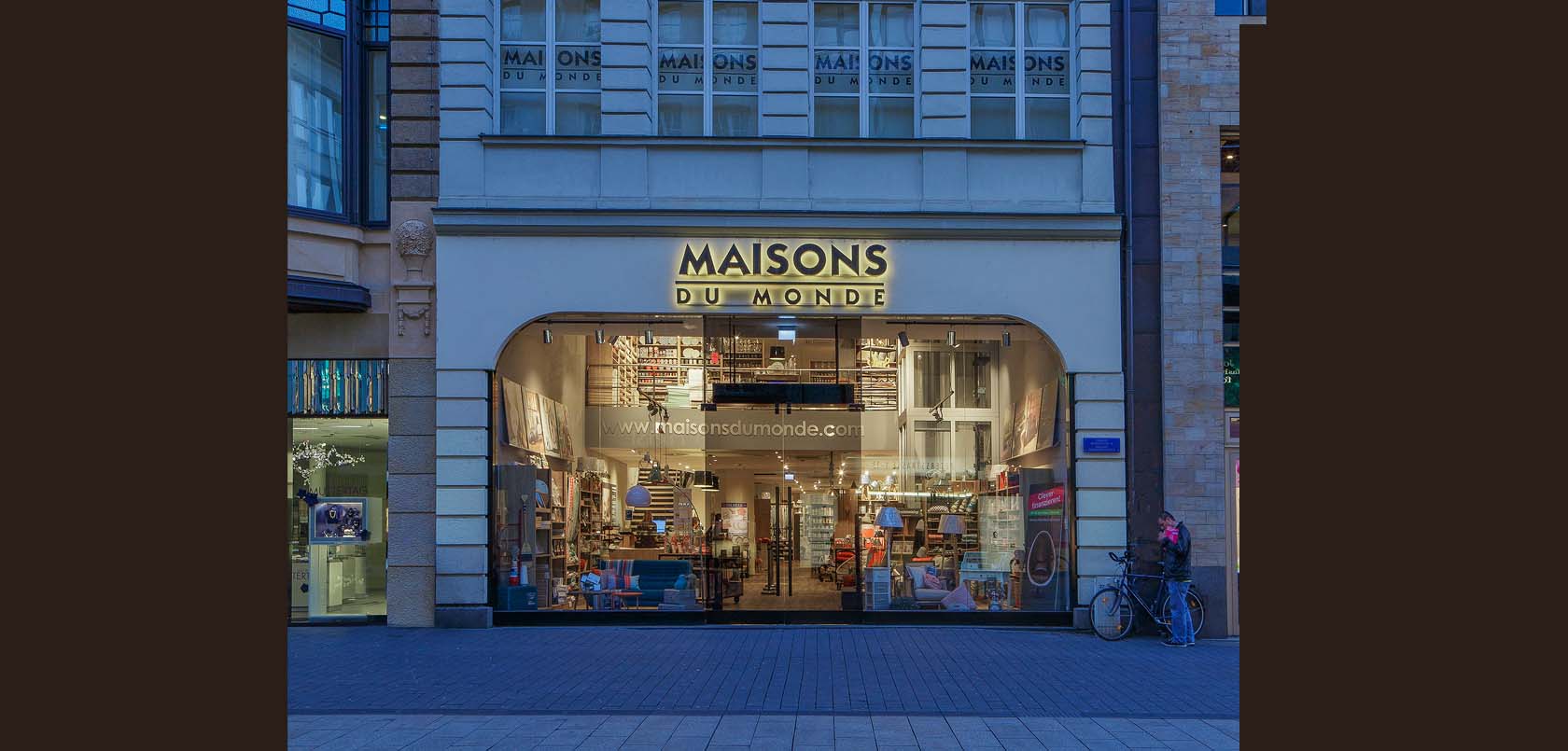 MAISONS DU MONDE store in Leipzig, Germany
commerce, tous
4.152.000 Euro
2010-2012
mission complète

Client:
MAISONS DU MONDE
Architect:
SAM | MAU | architecture
Scope of services:
Full scope of services
Surface area:
990m²,
with 500m² of sales area
Handover:
2015
Program
Maisons du Monde proposes furniture and fixtures made from handcraft production as well as decoration objects in a multitude of styles.
Present in 7 European countries, SAM | MAU | architecture accompanies this quick growing French company in its expansion in Germany and Luxembourg.
With 5 store openings in 2015, managed by SAM | MAU | architecture, the brand triples its number of stores in Germany and expands the total number of stores in Europe to 262.
The store in Leipzig, located in the principal pedestrian zone in the heart of the city, represents 500m² on two floor levels with a great entrance height, hung over by a mezzanine.
The façade of the building is listed.
The scope of services included amongst others:
Design of the facade sign, including coordination and negotiation with the monument protection service.
Realization of a panoramic lift, including structural works.
Management of multi-disciplinary and multilingual teams and companies (English, German, French).
Fit-out of the sales area on ground and first floor, as well as the secondary rooms (office, stockrooms, sanitary facilities,…) in the basement and on second floor.