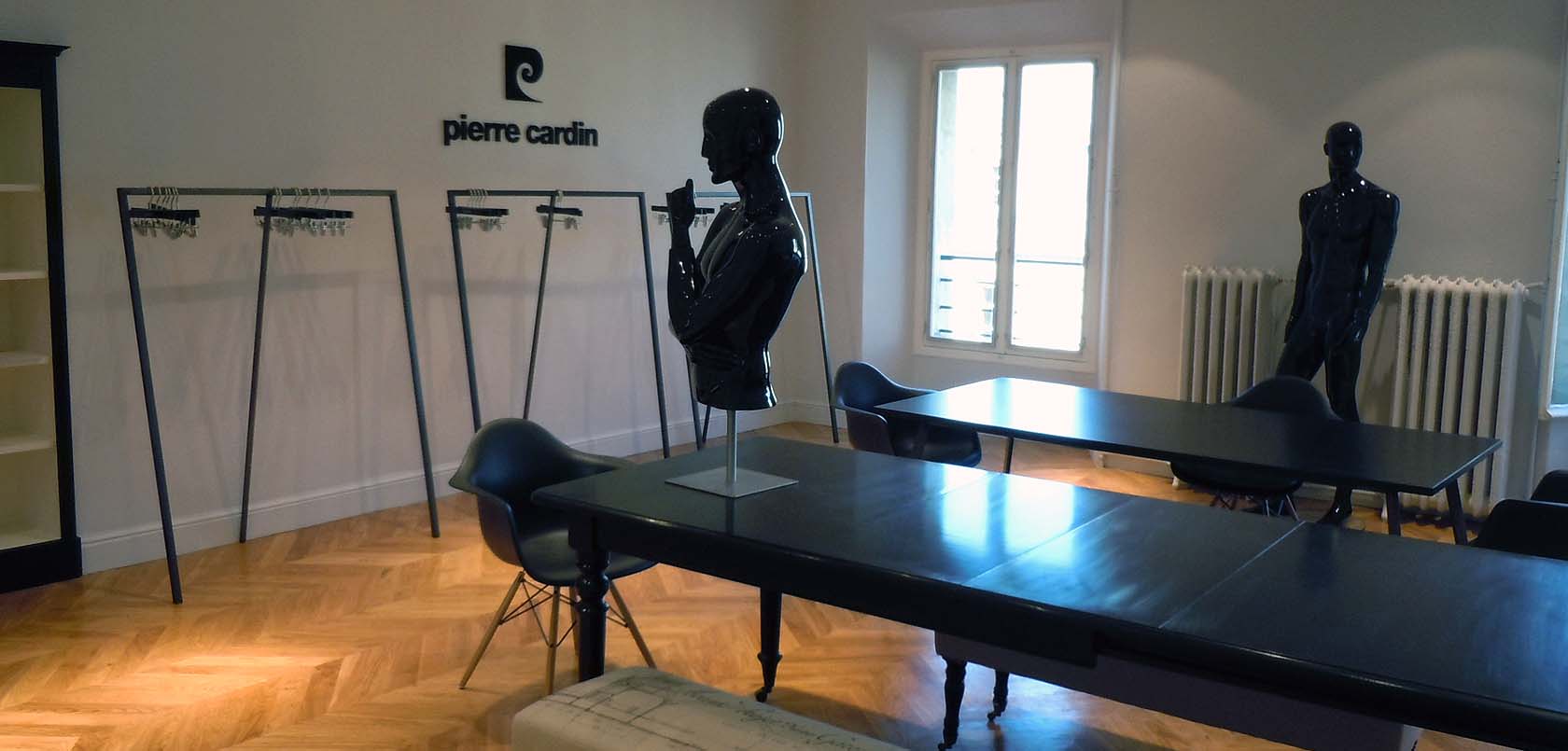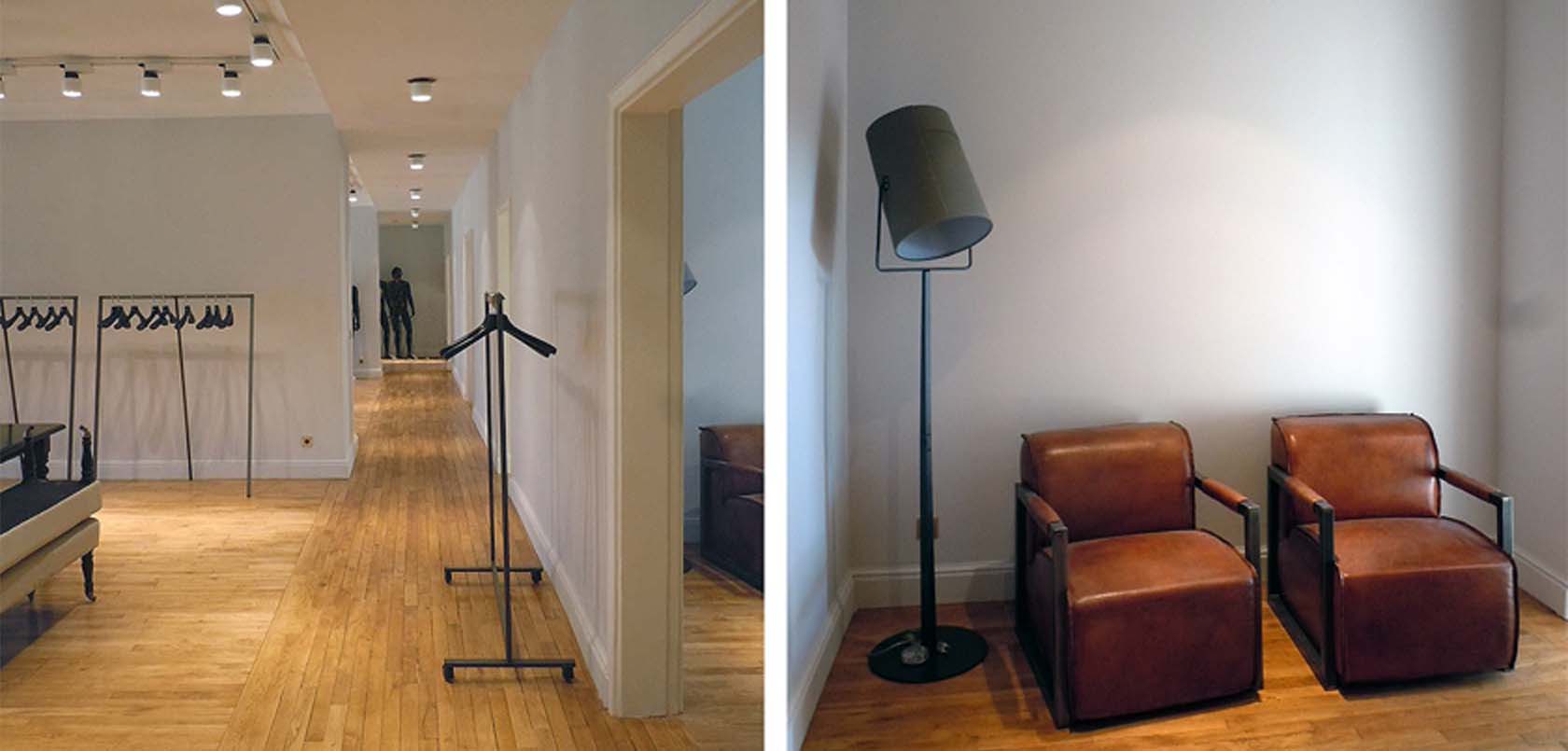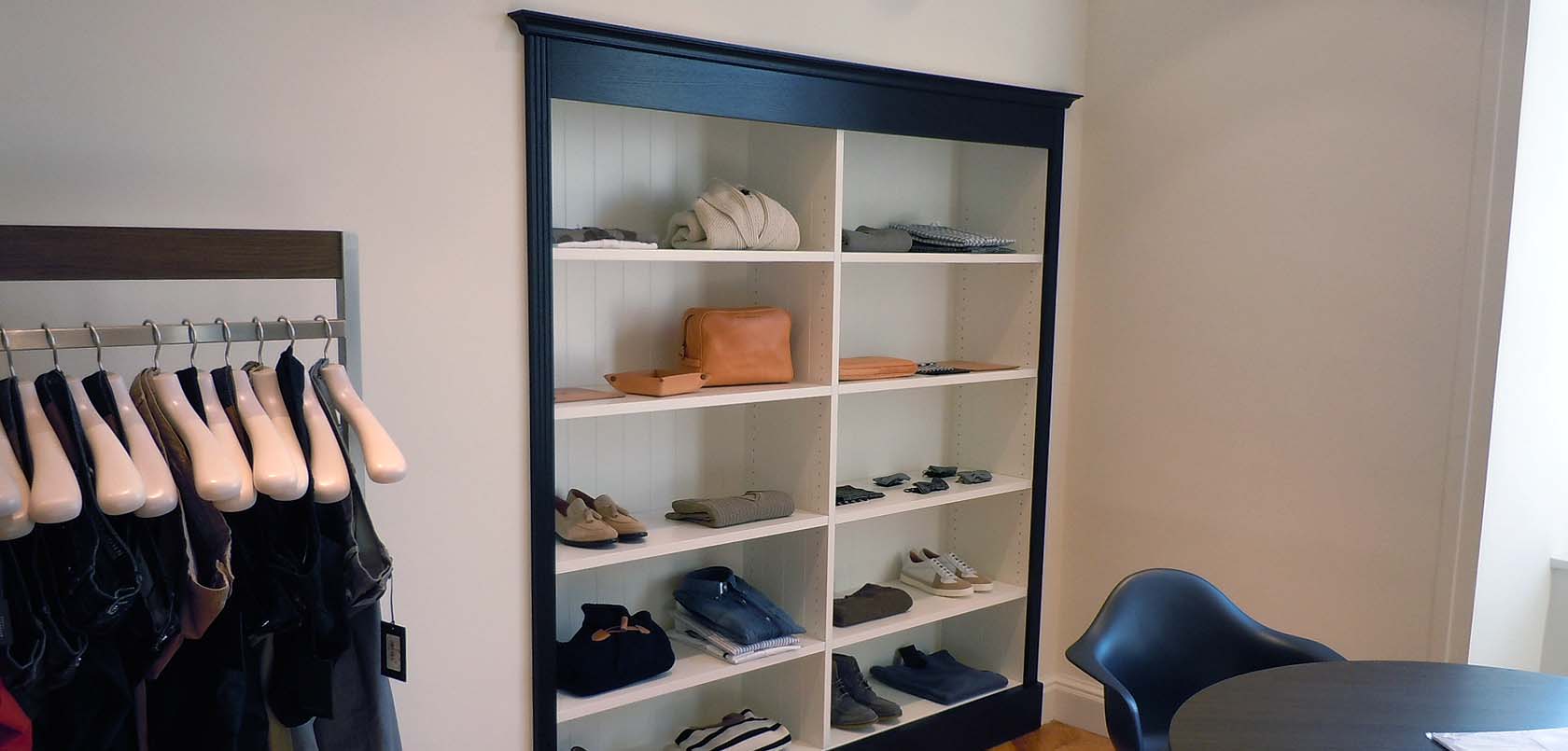 PIERRE CARDIN Showroom in Paris, rue Royale
commerce, rénovation, tous
4.152.000 Euro
2010-2012
mission complète

Client:
AHLERS PREMIUM FRANCE
Architect:
SAM | MAU | architecture
Scope of services:
Full scope of services
Surface area:
245m²
Handover:
2013
Program
The Pierre Cardin Showroom is located in a partly listed building of Parisians luxury Rue Royale.
In this area, formerly used as office space, the ambition was to recreate the atmosphere of the typical Parisian apartment style while meeting the high-level standards for a showroom of upper class menswear.
The interior fit-out plays with the contrast of "good old fashioned" and "contemporary'.
The renovation included the demolition of all partitions and ceilings, the restoration and replacement of ancient parquet, the restoration of stucco ceilings and the replacement of the entire electrical installation.