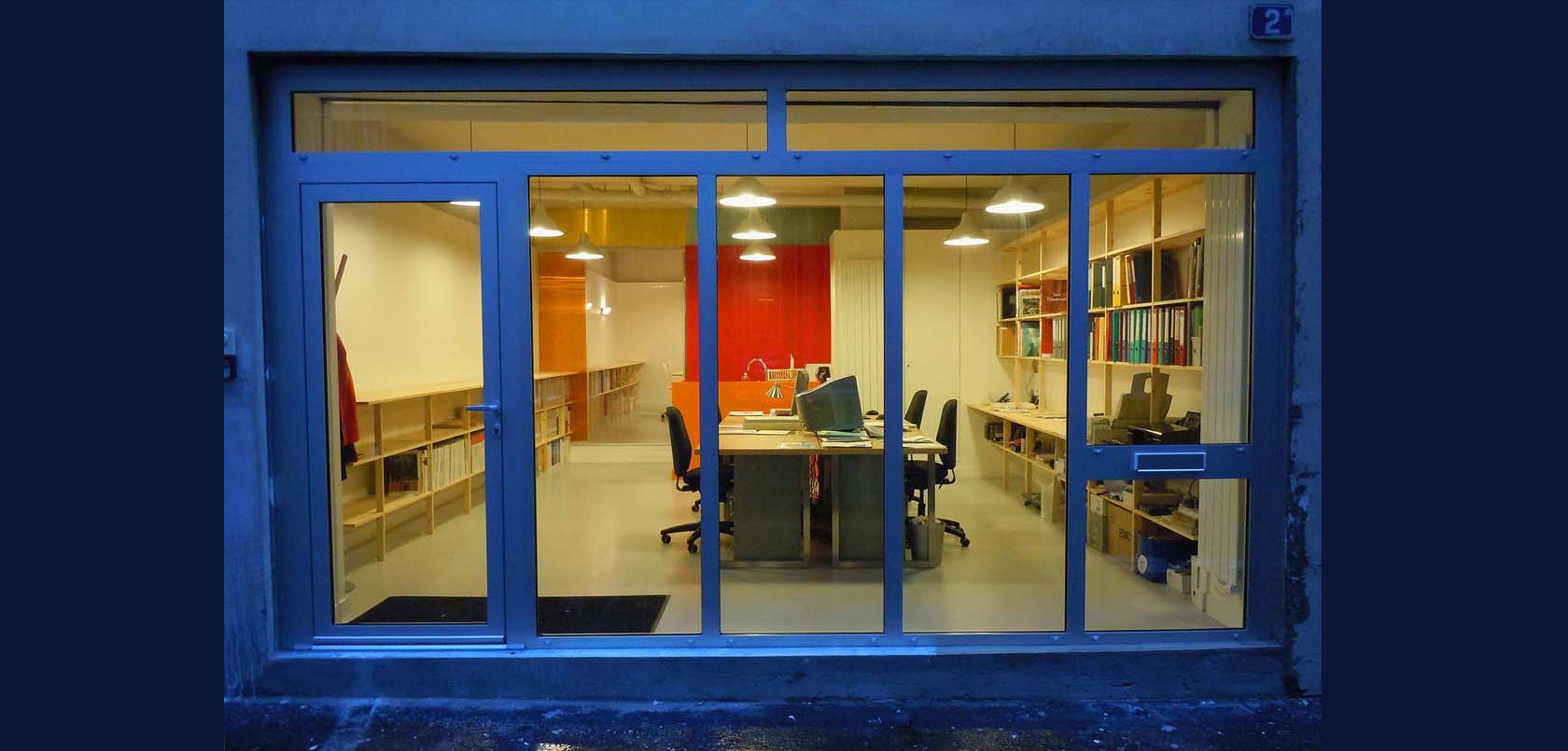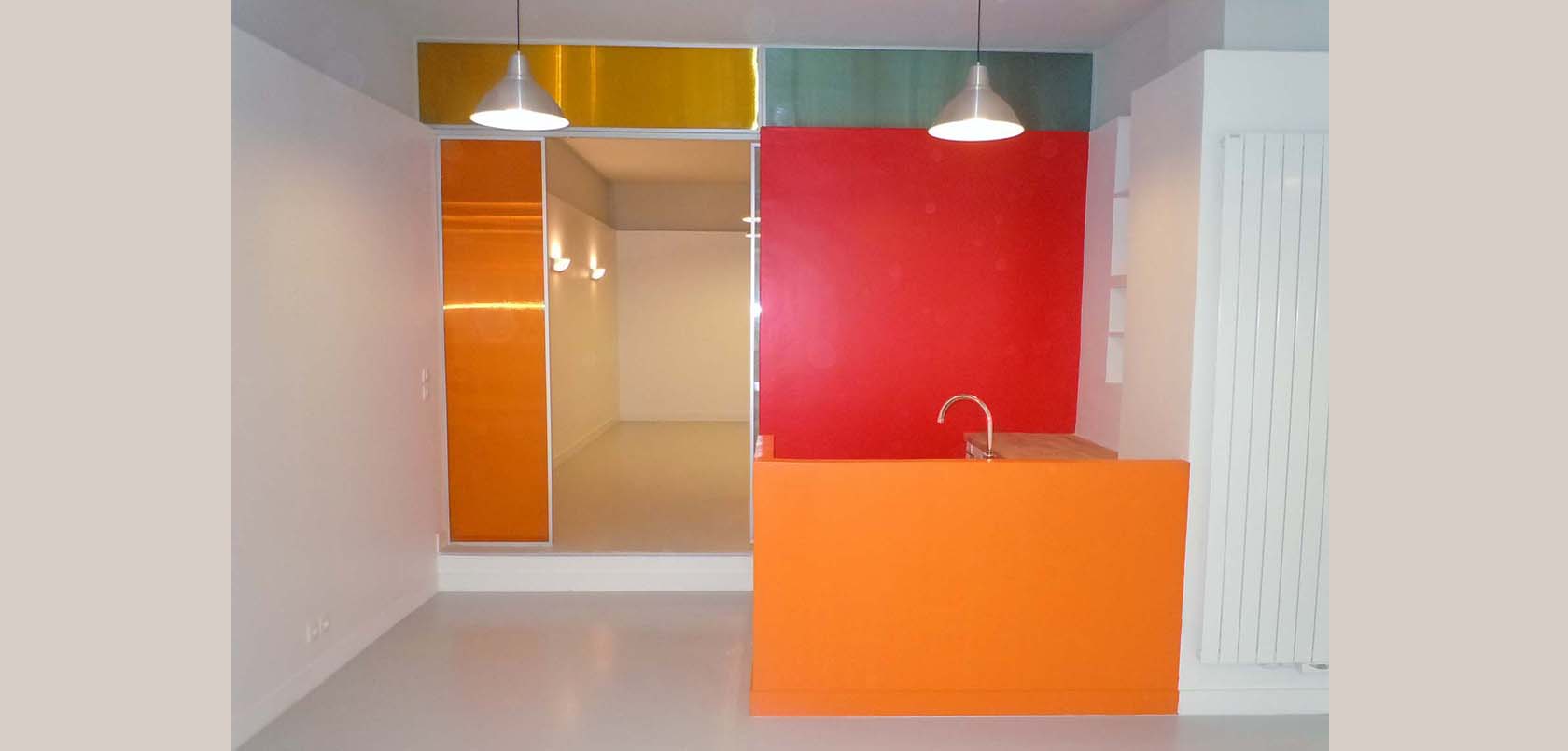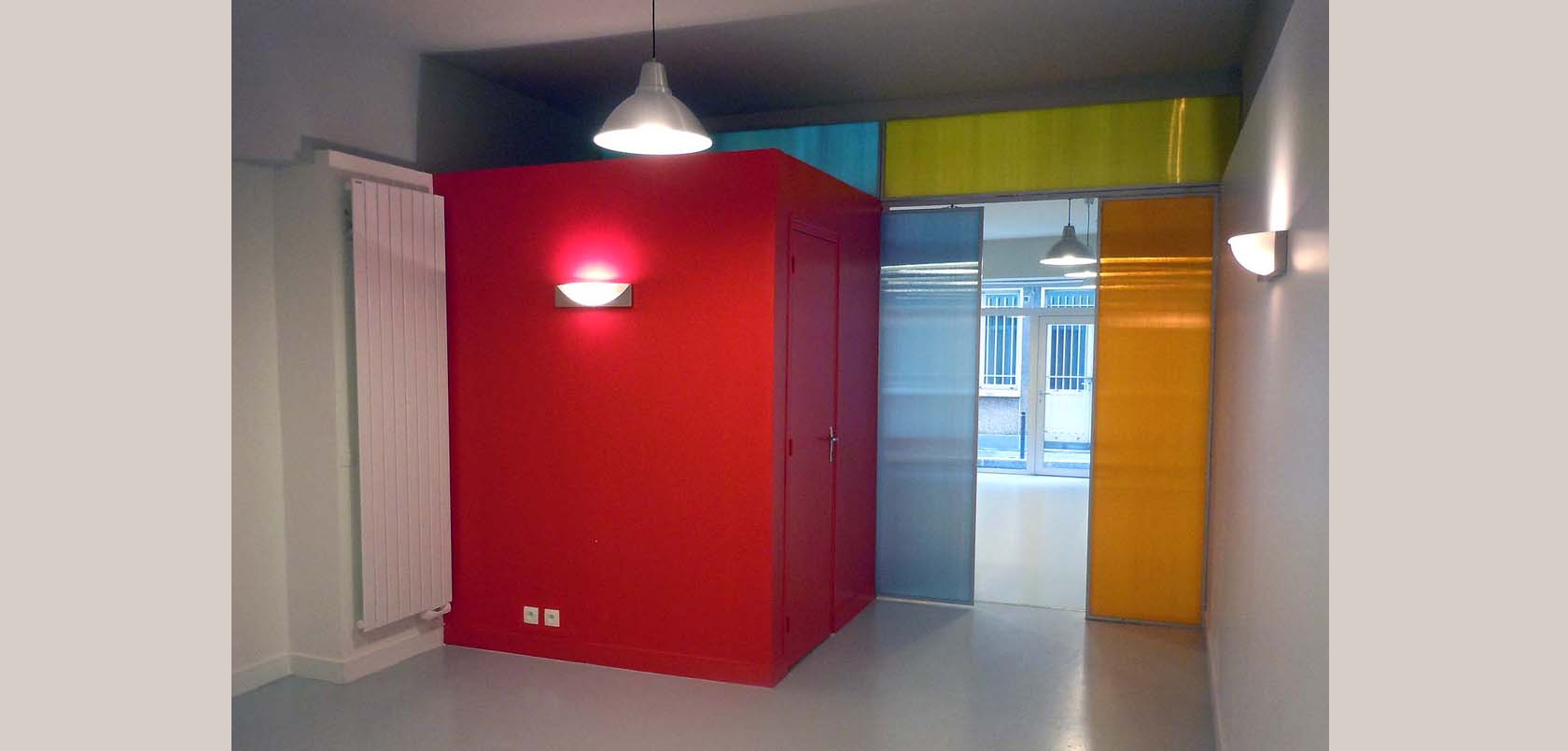 Renovation of an architecture office in Paris
rénovation, tous
4.152.000 Euro
2010-2012
mission complète

Client:
Privat
Architect:
SAM | MAU | architecture
Scope of services:
Full scope of service
Surface area:
60m²
Handover:
2010
Program
This old carpenter shop in the heart of the 12th arrondissement in Paris has been abandoned during years without any maintenance. The main idea for the project was to create a fluid working space by keeping traces of the history of the space.
A band made of plasterboard is enveloping the working space.
The old pipes under the ceiling are voluntarily not hidden to remind the occupants that they are inside an old building.
A sliding door made out of translucent coloured polycarbonate is integrated in the wall and devises the working space from the meeting room.
The cube with the toilettes and the tea kitchen counter located in between the two spaces are accentuated by lively colours.