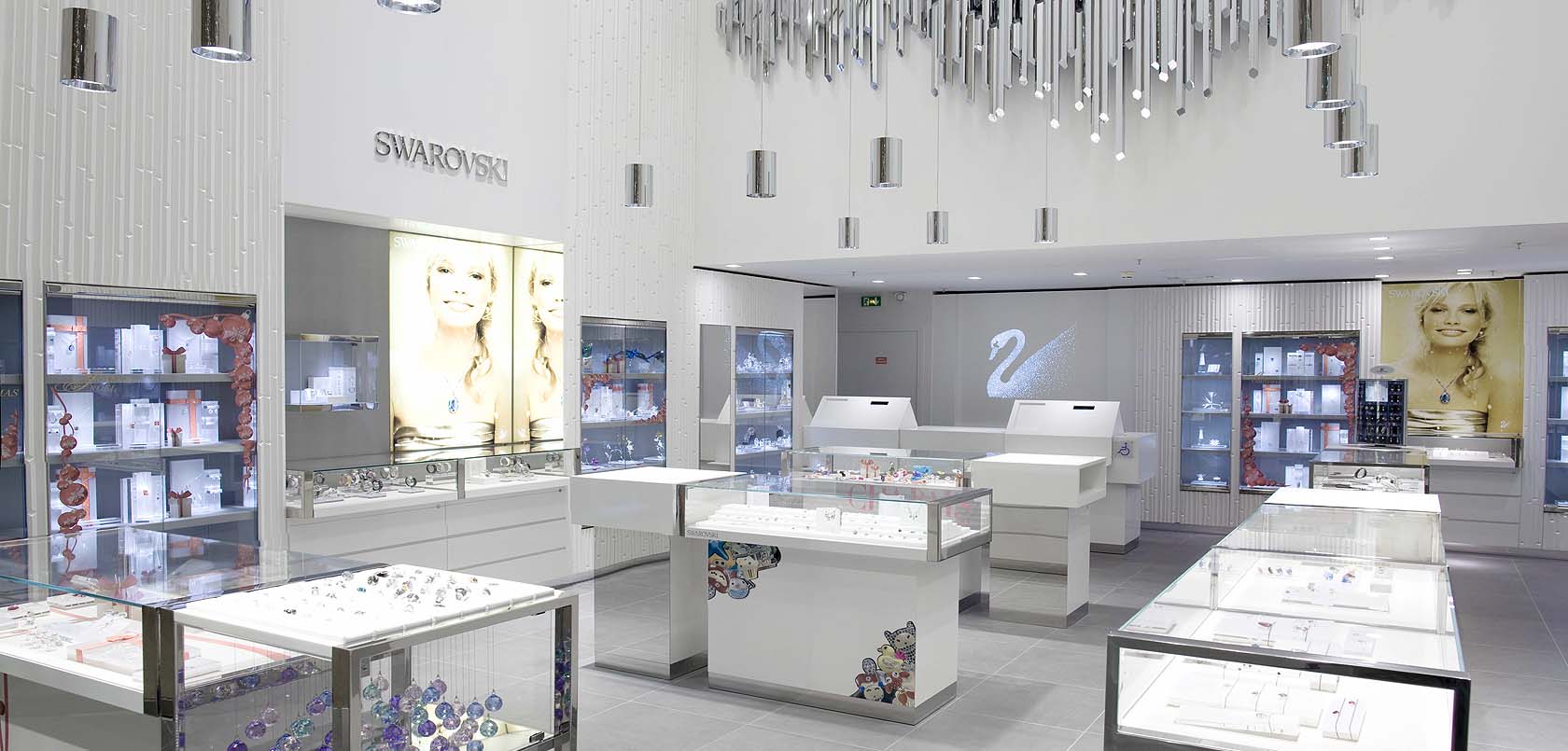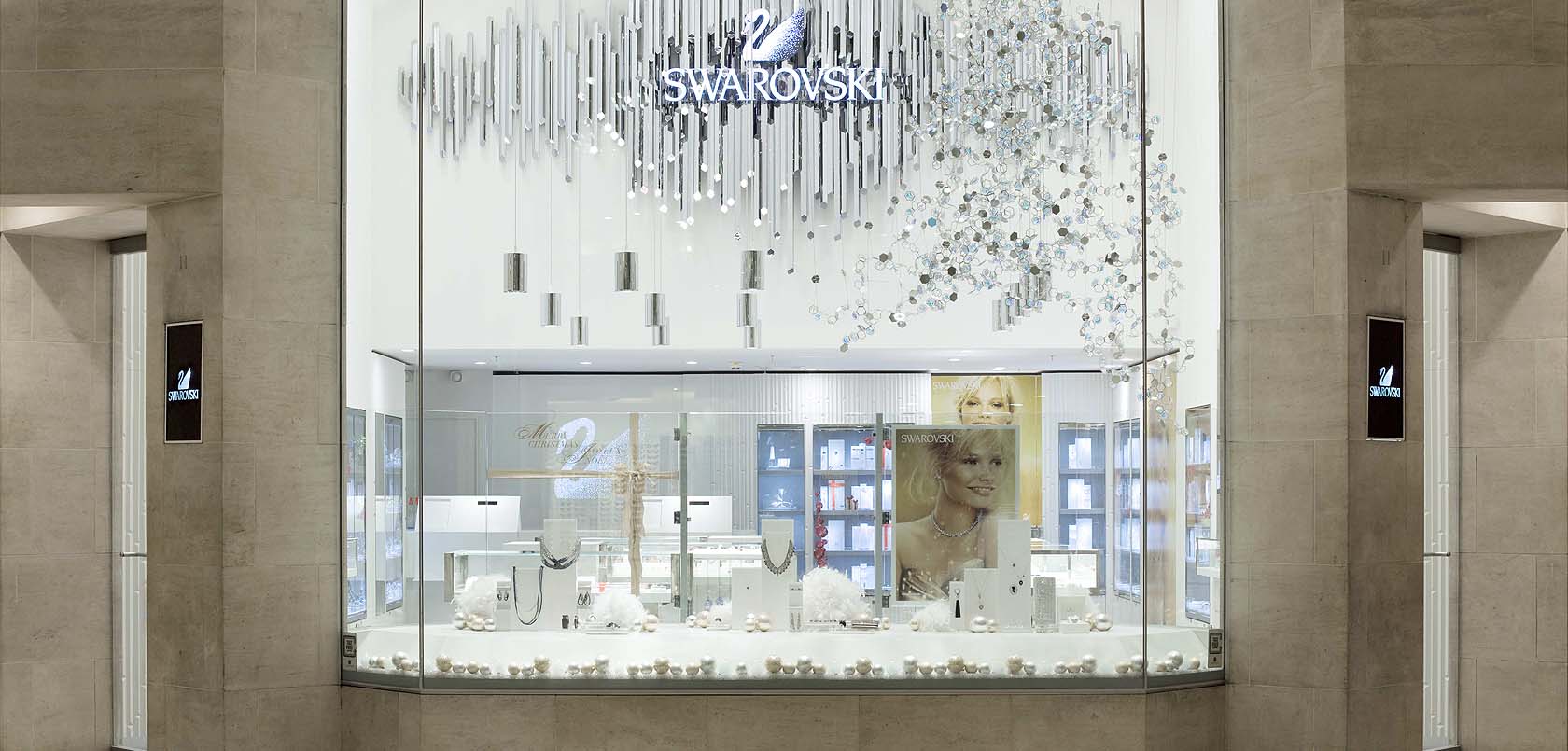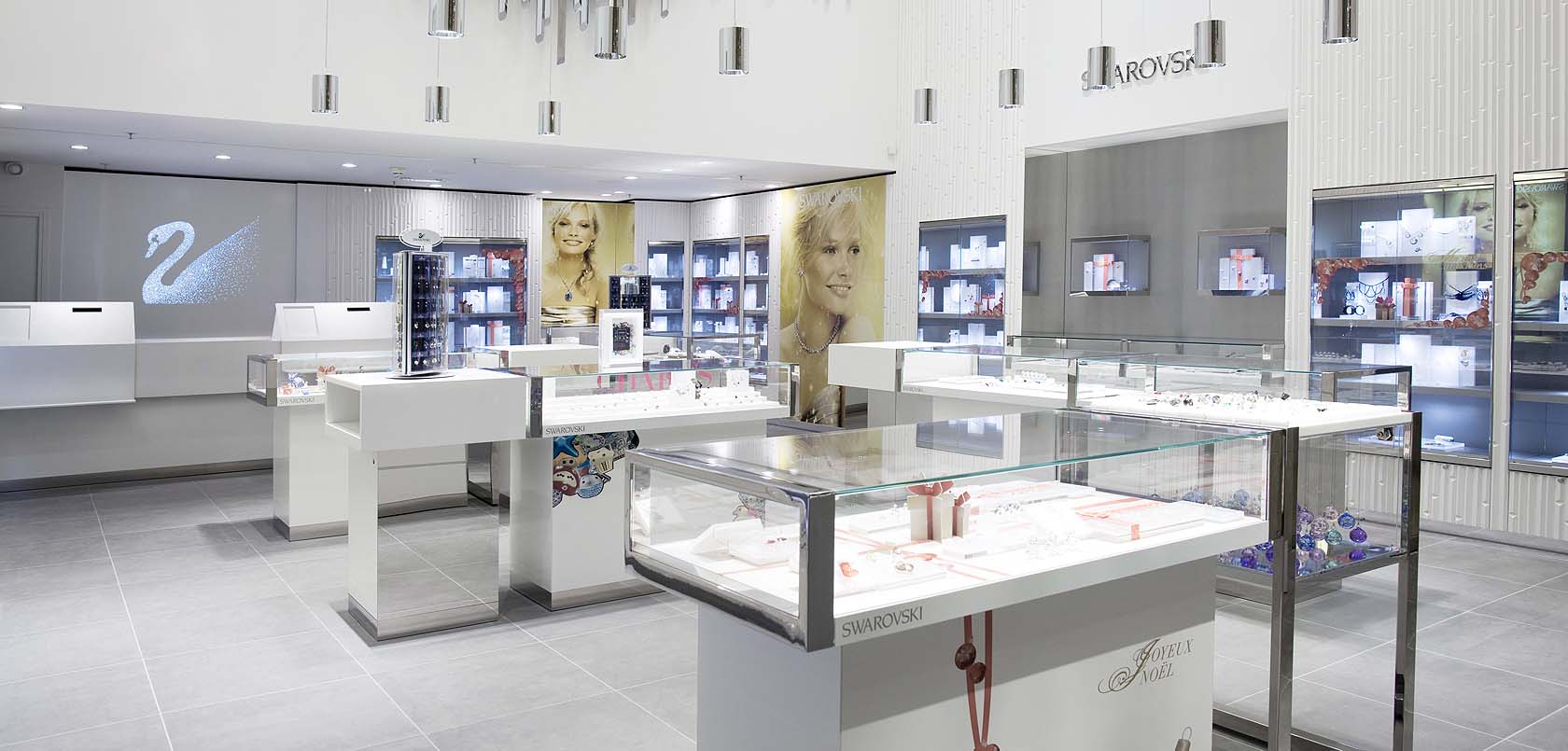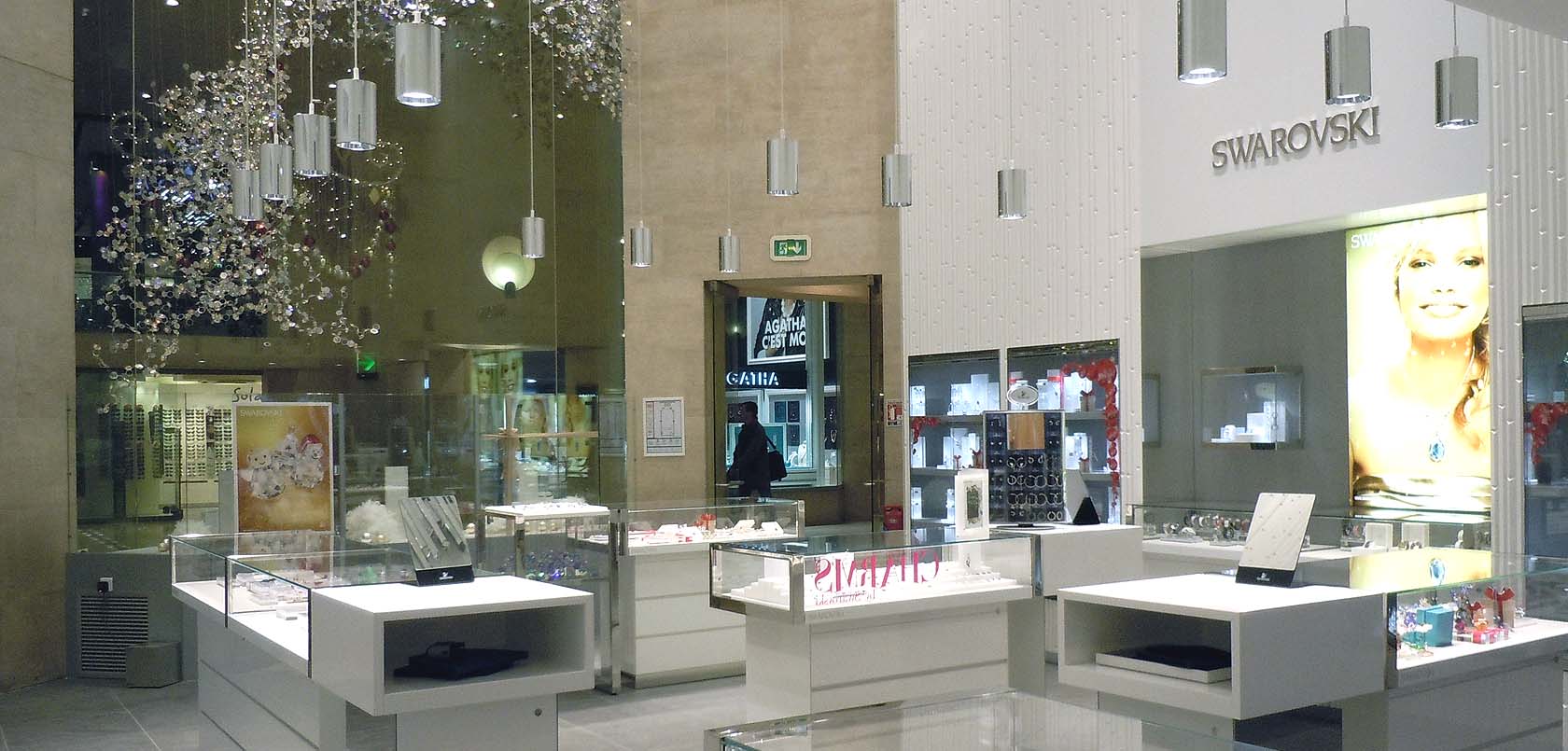 SWAROVSKI jewelry store at Carrousel du Louvre, Paris
commerce, rénovation, tous
4.152.000 Euro
2010-2012
mission complète

Client:
SWAROVSKI France
Architect:
SAM – Schlösser Architecture Management, local architecthvsca GmbH, German general contractor
Scope of services :
PC, DCE, ACT, Chantier, (missions partielles)
Surface area:
154m²
Handover:
2010
Programme
The Swarovski store at Carrousel du Louvre is part of a series of store with two-level clear height.
The new Swarovski sign made of aluminum prisms, part of the new concept "Crystal forest", has been installed on the double height back wall of the store.
Entire interior fit-out, including installation of a new sign on double height back wall.
Management of tri-lingual construction site meetings.
Special challenge: construction site management and delivery organisation.